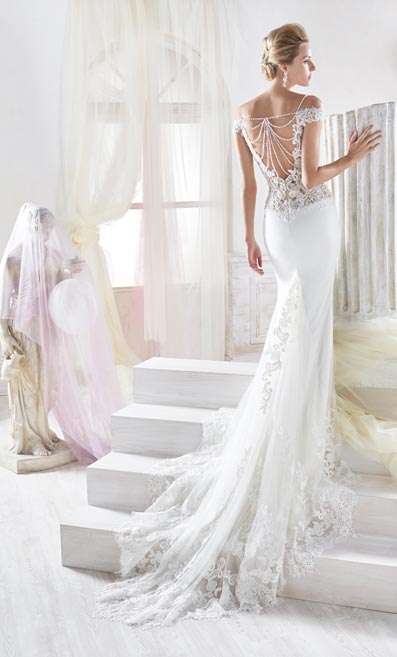 Nicole Milano Wedding Dress
One of Italy's leading bridal houses, Nicole Milano, will host the launch of four of their stunning bridal collections' 2018 ranges at The Harrogate Bridal Show.
Now in its 21st year, the Nicole Fashion Group has six bridalwear collections in total and will be displaying Nicole Milano, Colet, Jolies and Aurora in the Billiard Room of the Majestic Hotel in Harrogate. They also recently launched two separate eveningwear collections.
The 2018 collections consist of a wide range of stunning styles, made from beautiful fabrics. They pride themselves on using only the finest materials with outstanding corsetry work to create the perfect silhouette.
They also pride themselves on offering great benefits for retailers, including 12 week reorders, the ability to modify orders and an online portal for ordering, tracking, marketing and more.
Visit them at the Majestic Hotel in Harrogate, where they'll be giving retailers an amazing show offer – or for contact details, be sure to check out their Bridal Buyer directory listing.