Beyond bridal: building a lifestyle brand
Jemma Palmer talks to us about how she has created a online following that stays with her past their wedding day and how you can do the same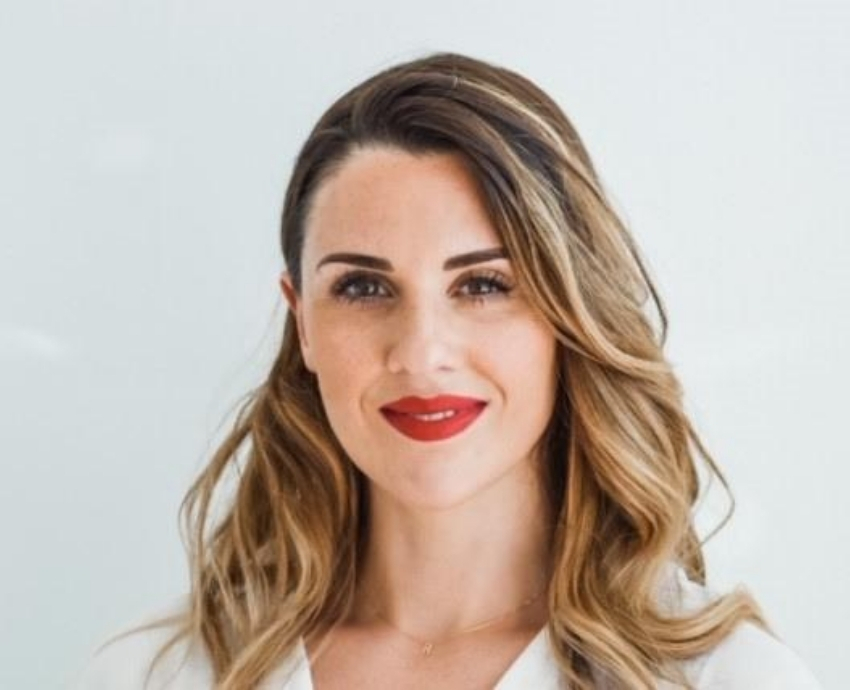 Jemma Palmer runs multi award-winning boutique Halo & Wren in Hertfordshire and knows a thing or two about running a modern, trendy business. She joins us as one of bridalbuyer.com's new contributors. Her first article focuses on how you can take your business past just dresses and transform it into a lifestyle brand, especially on social media.
Company name: Halo & Wren
Your name: Jemma Palmer
Location: Old Town, Hemel Hempstead, Herts
Brands stocked: Jane Hill Bridal, Alena Leena, Emmy Mae Bridal, Made With Love, Amy New & E&W Couture and a new label arriving soon called Solstice Bridal
Price range (retail): £1800-£3900
Number of staff: 1 (just me)
Tell us about Halo & Wren
I opened Halo & Wren after my extensive bridal shopping journey. I found my gown on Pinterest, just a picture but I knew this was my dress. I did a little online digging around and found out it was a Vera Wang dress called 'Gemma'. I quickly found that my £2000.00 budget was not going to cover the cost. I then started a near 18-month search for the replacement, going to every 'local' boutique and although I met some wonderful ladies, I just didn't see 'me' in the mainstream and overly traditional gowns. I went on a huge learning journey when finding my dress and didn't know that this experience would shape my future and lead to me opening H&W.
I believe that every tiny little element of the bridal experience should represent your business and your bride. I am constantly evolving H&W, as both myself and my brides grow. I specifically choose brands and designers that blow my mind. My brides as me, so if I LOVE it, I know my brides will love them too. I am always looking for new designers and working with current designers to ensure H&W has the perfect wedding dresses.
In 2018, H&W won Bridal Buyer's Best New Bridal Retailer Award, in 2019 it was BrideBook's Best Bridal Gown Retailer and in 2020 I was awarded Best Bridal Boutique in the UK Wedding Awards. Even though it's incredible to receive these acknowledgements from peers, professionals and brides, I truly believe the best rewards are happy brides.
---
---
How do you plan your content/how much time do you spend on it?
I enjoy social media, I know that some people have a love/hate relationship with it, but I am firmly in the LOVE camp. I view Social Media in part as a 'shop window' and in part a 'this is me' opportunity.
I stick to five content themes:
What is the unique selling point of the shop?
What is the unique selling point of the gowns/designers?
Inspiration for 'my type' of bride
My Story
What it means to be a H&W bride
I plan content on a Monday when the shop is shut, I try to remain consistent when sharing on social media however I also think it's incredibly important to share organically too. Although you may have a content schedule and planned content, if you see/find something or create something and you just want to share it, then do it!
I would estimate that I spend 1-2 hours a day on the shop's social media, sometimes it's less and other times when I am planning it's more, I don't have a problem with the amount of time I spend on social media because I enjoy it and I think that shows through my content.
Give us an overview of your social media platforms. Do you treat them all equally?
It's Instagram all the way for me. I have my Instagram posts/stories set so they are shared to the other platforms (Facebook and Twitter) too. I know that my bride is on Instagram, so that is where I am most of the time. I use Pinterest too, which I think is completely underrated for long term gain. It's not a platform that gives you instant gratification, so many boutiques don't tend use it, but my advice would be to start.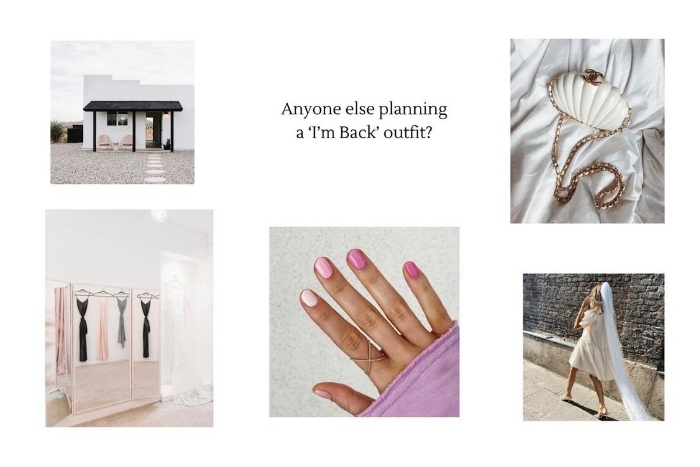 How do you transform your IG from 'just pictures of dresses' to a lifestyle brand?
Firstly, I don't try to find anything specific to share, I just browse and if I am inspired or feel like 'this is me' then I know my audience will love it too. It's important to make your brand more than just a dresses because your bride is only your bride once. Ask yourself, why would they stay following, growing your numbers and engaging with you, if all you share is wedding dresses?
Secondly, I just can't help it. I am often so excited to share something (a set of nails, flowers, hair styles or shoes, or home inspo) purely because it excites or inspires me. The reason this is successful H&W is because I am my boutique. It's very clear to my audience that I am not selling the brand to them, but I am creating content that allows my audience to relate to me and H&W. I share what I love, and I know my audience will love it too.
Can you give us your top three tips for growing your social media following/engagement?
1. Easy for me to say as I have just passed 10k but stop focusing on the likes/numbers and start focusing on creating great content that is engaging. If you do this, the journey to more followers becomes easier.
2. Is your brand you? Then share what you love, your audience is here because of you, your choices and your brand so give them what they want, which is what you want!
3. Engage with your audience, with your peers, with the accounts that follow you and that you follow. This could be liking or commenting or sharing. Engage, engage, engage.
Jemma offers consultations and social media training through her sister brand 'The Digital Bride'. You can find 'The Digital Bride' at thedigital_bride on Instagram.