Not One Size Fits All: What to Post Where on Social Media
Megan Garmers from The Bridal Masterclass shares key information on how to get a grip on social media and use your time effectively.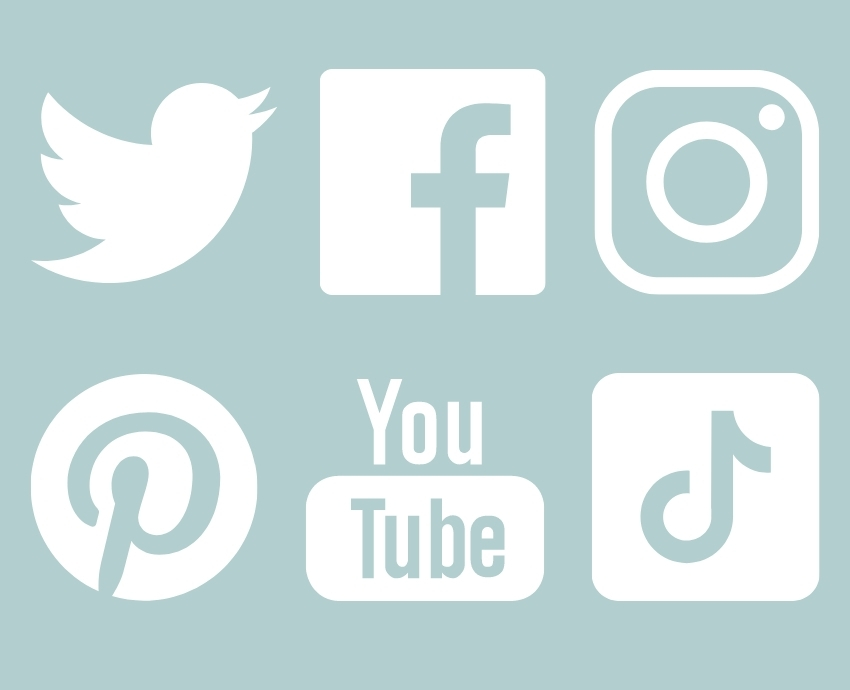 Life right now can be overwhelming and then when you add in social media, it can feel like you are always falling behind and missing out. It seems like every day there is a new social media platform to learn, master and spend time creating content for.
But before you get overwhelmed and throw in the towel on social media, let me help you get a better handle on the platforms and some ideas on what and where to post content to make the most of time you do spend on social media.
The main platforms for social media content and engagement are:
• Facebook
• Instagram
• Pinterest
• YouTube
• TikTok
One of the most common questions business owners ask me when getting started on social media is, "Do I have to be on ALL the platforms?"
The answer is maybe.
---
---
But the real answer lies in the WHY you would want or need to be on any particular social media platform. You want more business, increased sales, a quick and easy time closing sales, more word of mouth referrals, and a greater awareness of your business, right? Who doesn't?
So, in order to have those outcomes, you are first going to need to understand your ideal client(s). Your ideal clients are not just "brides" or "brides between 25-40" or "brides between 25-40 who make lots of money". When you are marketing, and that's what social media is – marketing – to everyone, you are marketing to no one. If you do not have ideal client personas both pre- and during-COVID times, email me for a free workbook to help you determine the deeper psychographic and behavioral details of your ideal clients.
Once you know the deeper psychographic and behavioral details of your ideal clients, you will know where they hang out online. Where do they waste time online and what do they do there? Are they just looking for pretty inspiration photos or are they ready to buy or make an appointment to learn more?
Remember that the type of media on each platform is also important. Pinterest is mainly static images but now they are incorporating more video options. While you can upload a video of up to 15 minutes on Pinterest, the recommended length is more 6-15 seconds. Remember why your ideal clients are on Pinterest: to quickly and easily pin content to their boards. They are NOT there to watch a 15-minute video. But you know where they WOULD watch a 15 minute video? YouTube.
Having the right content for the right platform is critical for maximizing not only engagement but your energy and time on social media as well. Time and place matters. You don't go to the grocery store to do yoga. You go there to buy groceries and leave. That doesn't mean you don't like yoga or that you wouldn't love to go to a yoga class, but you aren't in the right mindset at the grocery store. It's not the right time and you have other things you want to do at that moment.
Social media platforms are different, and your ideal clients use them in different ways. The most versatile platforms are Facebook and Instagram. You can shop, save, share, read, click, and watch all on the same platform. You can even post your Instagram posts and stories to your Facebook page if you link your accounts.
Definitely think about how you can use the different features to create content that will resonate with your ideal clients. You can also think about how you can use the same content on other platforms to drive traffic and engagement to your website or other social media platforms.
Fashion is one of the most popular topics on all social media platforms. Think about what you can repost or repurpose from designers you carry, past couples, and behind the scenes sneak peeks to give your ideal clients insight into why your business is the right fit for them.
Video is the best way to get engagement so think of different types of videos you can create all around the same topic or content. You can do a TikTok (and repost to IG Reels) video on the latest collection you are ordering, a Facebook or IG Live (also post to your Instagram account as a post and IGTV video as well as YouTube) about the new designs, and then also take the video transcription and use that as a blog post on your website and post it to Facebook and link a pin on Pinterest to it. You can even use the "Shop" feature to allow immediate purchases.
But why should you be doing more video marketing? Video marketers get 66% more qualified leads per year and 93% have landed a new customer thanks to a video on social media according to Optinmonster, 2019. In 2019, it was estimated that by 2022, over 80% of the global internet traffic will be from video (Cisco, 2019), however that was before the pandemic with quarantined life and the 315 million new downloads of TikTok making its total downloads to be over 2 billion.
Yes, this all takes time and planning (and some time to learn new platforms) but this is how one topic can be turned into multiple pieces of content for all your social media platforms.
Remember, you always get further faster when you have a plan and stick to that plan. A shortcut or two to help you sort through the sea of options can help you to be laser-focused and eliminate any overwhelming feelings social media can cause you. If you are ready for a social media audit and strategy session to create a tailor made plan or are interested in learning about social media management options, email me: hello@thebridalmasterclass.com.