Preparing your social media for Christmas
Megan Garmers from The Bridal Masterclass shares tips on how to decorate your social media platforms in time for the festive season.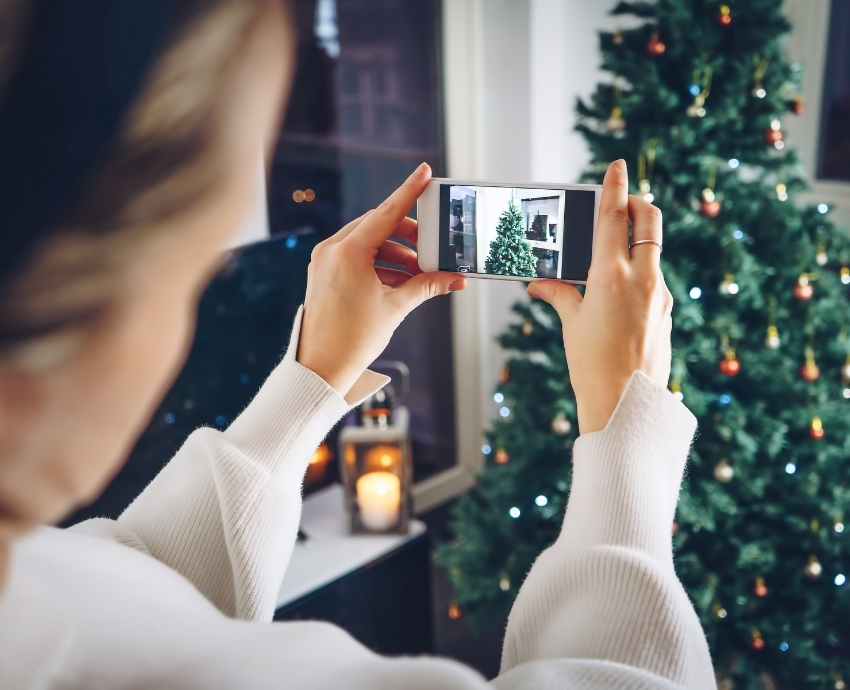 Christmas is just around the corner and just like everything else in 2020, it seems so close yet so far away... When it comes to your social media and sales plan, the best way to salvage the rest of this year is to make sure you ride the holiday season wave.
Any seasonal/holiday content is helpful for your social media because it allows you to connect with your current and prospective clients. It gives you another thing to draw them in with and remind them that you understand them: their loves, hates, wants and needs.
But how do you do this?
First, you need to know who your ideal client is or speaking to them through your messaging is almost impossible. Knowing this psychographic and behavioral detail about your ideal client will present clear answers for you as to what, how and when you should post your holiday content to connect.
For instance, does your ideal client like Pumpkin Spice Lattes or Eggnog Lattes? Do you know the day those seasonal items become available? A photo of one (and yes, you can even grab it from a coffee retailer's social media!) and adding your own caption like, "Getting in the holiday mood with a Pumpkin Spice Latte from Starbucks! Loving this with oat milk! Who knew 2020 was going to have such a bright spot? What's your go-to holiday drink I need to add to my list?"
Of course, you want to tag the coffee retailer and photographer if applicable, and it may be a photo that your ideal client has already seen depending on the hashtags and accounts she/he follows. Your caption is important and provides new info (oat milk) that they can try if they haven't already or love if they have. Lastly, talking about how it is lifting your mood given all that we are going through during 2020 allows for more connection and empathy. It also gives the reader a call to action to comment or DM you with a talking point. It is exactly those talking points that allow for potential customers to find you because even if that particular one isn't getting married right now, she might in the future or she might know someone who is.
---
---
Thinking and planning your Christmas content is important. Think about what traditions your ideal client has and mark those dates on your calendar, so you know to post something relative to that along with the right hashtags. It is also important to make sure you know what winter holidays your ideal clients celebrate. Diwali just started. There is also Christmas and Hannukah as well as Kwanza. Whatever you do, make sure you are being as inclusive as possible with the holiday posts so your ideal client can seem themselves and their friends in your messaging. And remember, this can all be found on Google or any search engine to determine dates, traditions, and other helpful information you can post about.
Just like everything else in 2020, the most conventional rules are out the window so you can go ahead and post some of your Christmas content now. Intersperse it between your other posts but you can definitely add it to your 9-grid strategy. It will also allow you to connect virtually and give hope to your brides in lockdown. Everyone is processing the pandemic differently and so if you can connect and provide hope, you are establishing yourself as a brand in their minds. You are also connecting with them around the peak engagement season (Thanksgiving to Valentine's Day), so in terms of timing, you couldn't be more perfect.
Think of your 9-grid strategy and then think of things that connect and speak to your ideal client. Is it hot chocolate by the fire? Holiday shopping/wrapping gifts? Getting dressed up for Christmas parties? Think of what that would look like in pre-pandemic times and then think of how it might look now. Holiday shopping would most likely be online so perhaps taking a screenshot of your computer on a retailer website that your ideal client shops at and posting it to your IG Stories with something like, "Lockdown Christmas Shopping: My Feet Never Felt So Good!" It's connecting yet light-hearted and humorous.
Still at a loss of what to post, when and how? Not sure how to get those eye-catching graphics to go with it? Happy to help! Just email me for more options to get your social media holiday ready right now before you miss this crucial time to connect with brides for 2021: hello@thebridalmasterclass.com.
By Megan Garmers, The Bridal Masterclass