Trends from The Showroom: the boutique essentials
Here is our guide to the top boutique essentials that have emerged from The Showroom…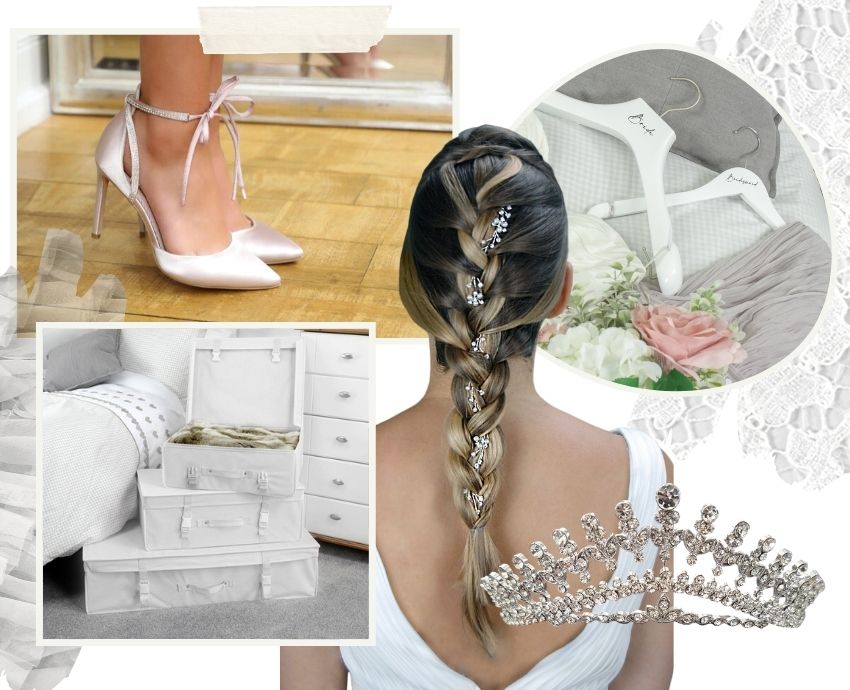 When deciding what products to sell in your boutique, dresses are only one part of a successful store. Providing your customers with bridal accessories, storage options and fabric alteration services are essential. Not only can this make your boutique a one-stop shop for brides, but these additional extras are a great way of increasing your income and ultimately the success of your business.
---
---
Accessories
The perfect wedding dress would not be complete without the perfect accessories. Shoes, veils, tiaras, and boleros are just some of the accessories that you can sell to boost your business. Brands such as Avalia and Perfect Bridal Shoes offer a host of different styles of shoes to complement every gown. There are also brands that offer a variety of different accessories such as Twilight Designs and Warren York. Both offer a wide range of high-quality products such as veils, bridal belts, jewellery, tiaras, and even garters. A successful bridal boutique recognises the importance of offering their brides the opportunity to find their entire bridal look within just one store. Not only does this make for a happy customer but it also increases your opportunity for profit.
Fabric Suppliers

Many brides have their wedding dress altered to ensure the perfect fit. The opportunity to create their dream look and make their dress truly unique is a service that many would gladly pay for to achieve their vision. Thus, fabric suppliers are a vital part of the bridal world. Brands such as Bridal Fabrics, James Hare, and Michael's Bridal Fabrics offer sumptuous silks, organza, tulle, crepe and laces (to name but a few) which are sure to help you provide a top quality service to your customers. Having fabrics on hand can be vital in securing a sale because the bride can envision how an alteration can transform a beautiful dress that is just missing that little something, into the perfect gown. It is this need for perfection that makes fabric alteration a profitable boutique essential.
Bridal Hangers/covers/boxes
High-quality garments deserve high-quality storage. Brands such as Hangerworld supply a wide range of hangers, bridal covers and storage boxes in a variety of colours. They can also customise their products with your boutique's logo, which is a great advertisement for your store and tells your clients that you are unique. Matching storage products will not only make your boutique look beautiful, but they will also be appealing to brides who wish to purchase storage for their gowns. Bridal storage is a great way of increasing income as brides love the idea of feeling truly complete on their wedding day. Matching hangers and boxes to present and store the beautiful gowns and accessories they have bought from your boutique, gives brides that feeling of luxury on their wedding day.