Trends from The Showroom: how to style the bridal squad
Here's a guide to the top bridesmaid dress trends that have emerged from The Showroom…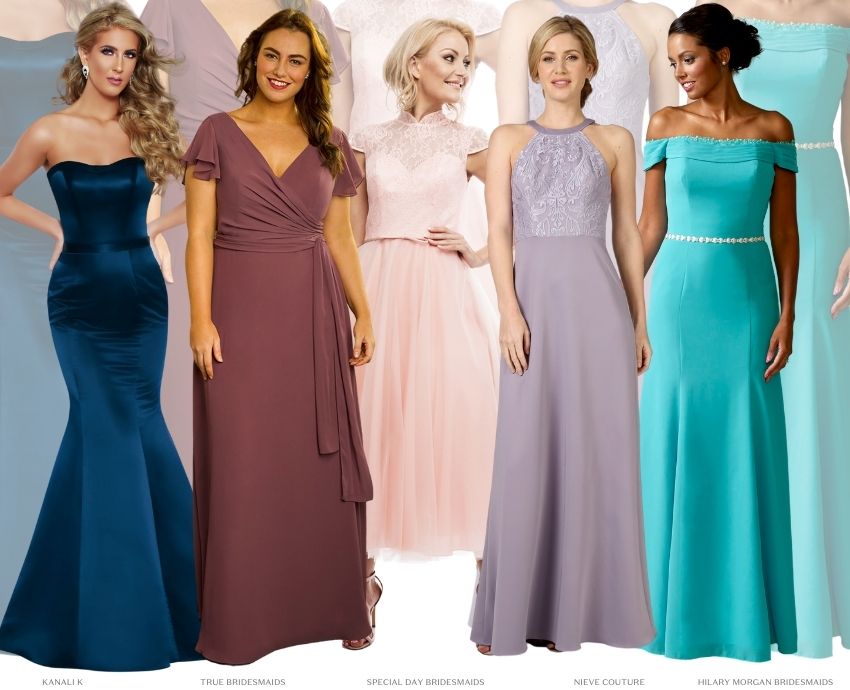 When it comes to getting married, brides are not only concerned about what they will wear on their big day. Bridesmaid dresses are hugely important to the bride who wants to ensure that her friends not only look the way she envisions but are happy with what she has picked for them. Fortunately, there are plenty of great designers providing gorgeous bridesmaid dresses which are sure to be a hit with even the pickiest of brides.
---
---
Off-the-shoulder Dresses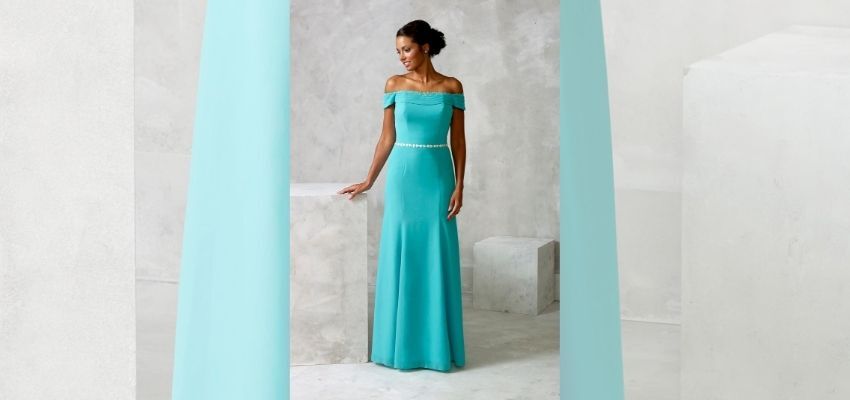 The off-the-shoulder neckline is inherently feminine. Not only do shoulder-baring dresses make for a bold silhouette, but bridesmaids will appreciate how flattering they are. Hilary Morgan Bridesmaids' Naomi dress exemplifies the elegance of this silhouette. This floor-length gown is cinched at the waist with a belt, hugging the figure, which alongside the bare shoulders adds distinct femininity to this gown. Off-the-shoulder dresses strike the key balance between elegance and sensuality.
Cap Sleeves
Cap sleeves are always flattering and are the perfect way to ensure that bridesmaids of all different sizes feel truly beautiful. Take for example the M456 Honey dress by True Bridesmaids. This gown is sure to be a hit with any bridesmaid as the tie around the waist accentuates the feminine form whilst the delicate fabric of the cap sleeves allows for coverage of the upper arms. Cap sleeves are a great way of guaranteeing bridesmaids feel both elegant and comfortable.
Short Dresses
Short bridesmaid dresses are a great option for several reasons. Firstly, you can easily achieve uniformity with short dresses which may allow for individual style necklines or sleeves for each bridesmaid. Secondly, they are a great choice for summer weddings, and lastly if the bride is wearing a short dress, she may wish her bridesmaids to be doing so as well. The D21360 dress by Special Day Bridesmaids is a fun and flirty gown with a tulle skirt and high neckline which will beautifully complement any bride.
Satin Sleek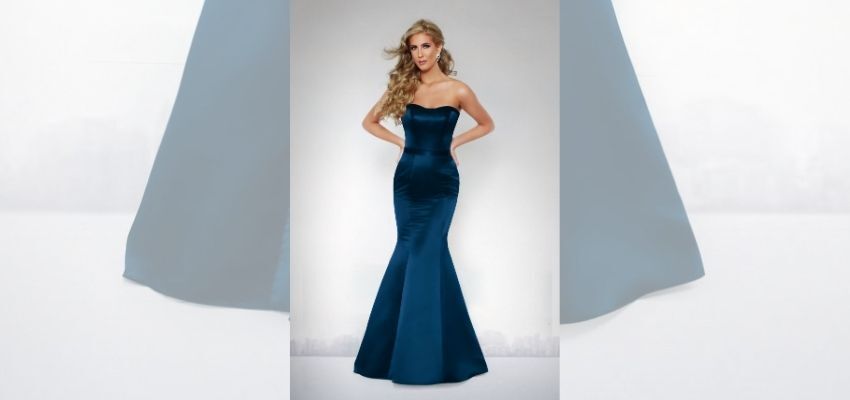 Satin is becoming an increasingly popular choice for bridesmaid dresses. The material itself is sleek and sexy and is sure to make all bridesmaids feel especially opulent. Take the Kanali K 1760 dress for example. This navy satin fishtail silhouette gown is innately feminine and incredibly chic. The dress itself requires no embellishment due to the luxurious feel that satin creates, thus ensuring that whilst the bridesmaids look fantastic, they do not take any of the spotlight away from the bride.
Halter Neck Dresses
Halter neck dresses are a great choice for bridesmaids because they are so versatile. Halter necklines complement many materials such as crepe, chiffon or satin, and bring a touch of formality, making them ideal for a black-tie wedding. Take for example the NM6053 dress by Nieve Couture. This timeless silhouette, paired with a simple updo gives the shoulders and neckline some space, creating a beautifully simple yet chic look that is sure to make any bridesmaid feel stylish and elegant.
Shop the look