EXCLUSIVE: First Look at Alan Hannah's Veritas Campaign
We've got the stunning imagery from Alan Hannah's new Veritas campaign to share with you before anyone else! Scroll through the images below and read on to find out about the new collection…
The hand-painted Candice dress from Alan Hannah's Veritas collection
A close-up of the hand-painted Candice gown
The Dorothea dress close up with lace jacket from Alan Hannah's Veritas collection
The Dorothea wedding dress from Alan Hannah's Veritas collection
Close up of the amazing embroidery on the Enchanted Garden gown from Alan Hannah's Veritas collection
Full-length view of the embroidered Enchanted Garden wedding dress from Alan Hannah's Veritas collection
The back view of the beautiful Gabriella gown from Alan Hannah's Veritas collection
Full-length view of the Garbriella wedding dress from Alan Hannah's Veritas collection
Close up view of the lace shoulder detail on the Natasha dress from Alan Hannah's Veritas collection
Full-length view of the Natasha wedding dress from Alan Hannah's Veritas collection
Fit and flare Pippa gown from Alan Hannah's Veritas collection
Close up of the stunning neckline on the Pippa dress from Alan Hannah's Veritas collection
The Rosanna dress from Alan Hannah's Veritas collection
The Xenia dress from Alan Hannah's Veritas Collection
The Yolanda dress from Alan Hannah's Veritas collection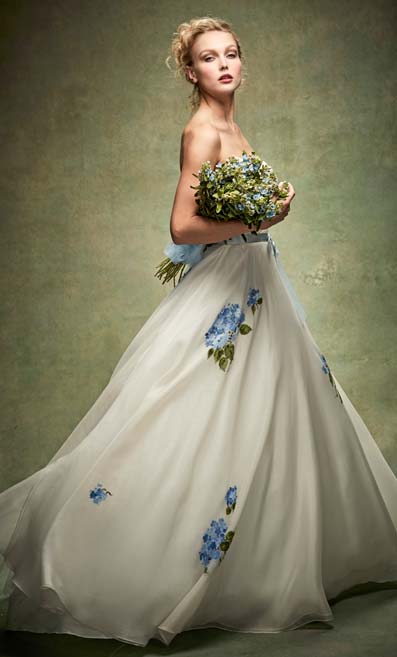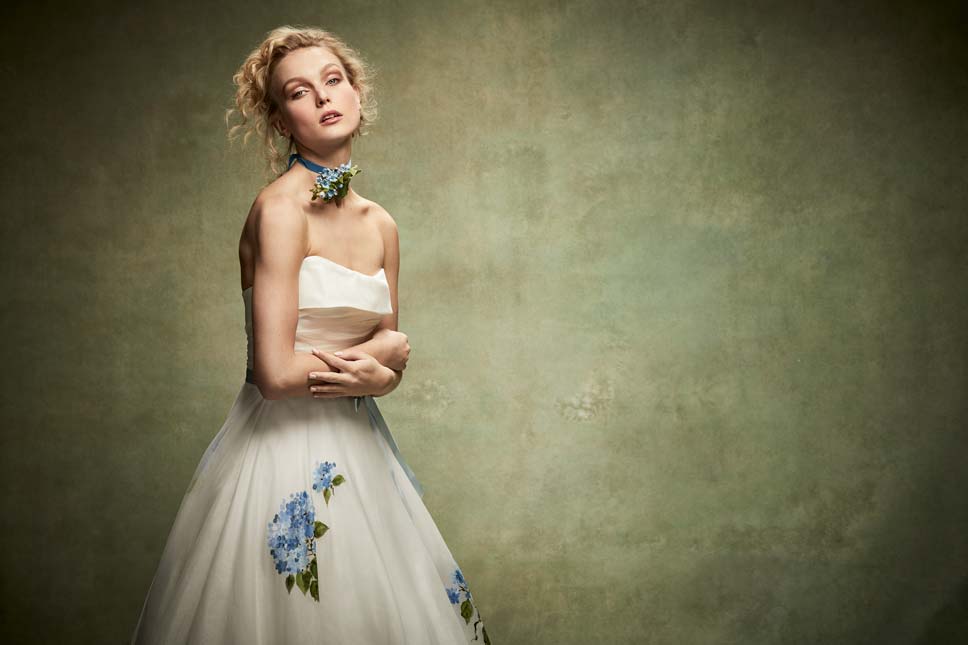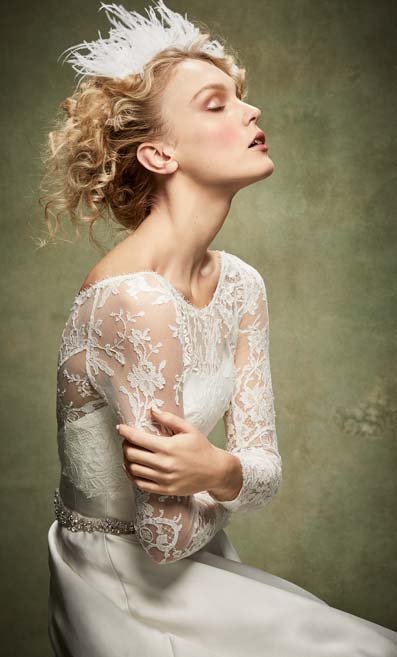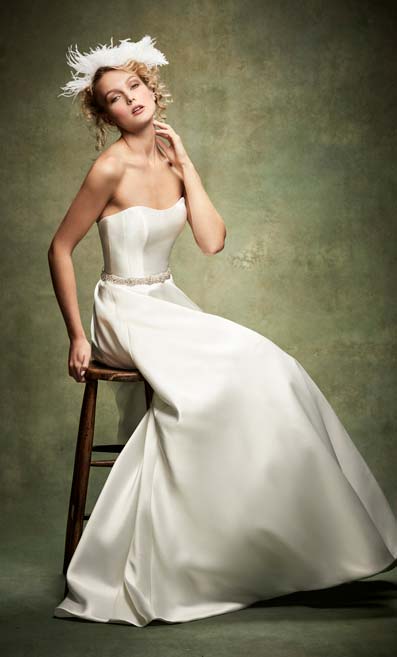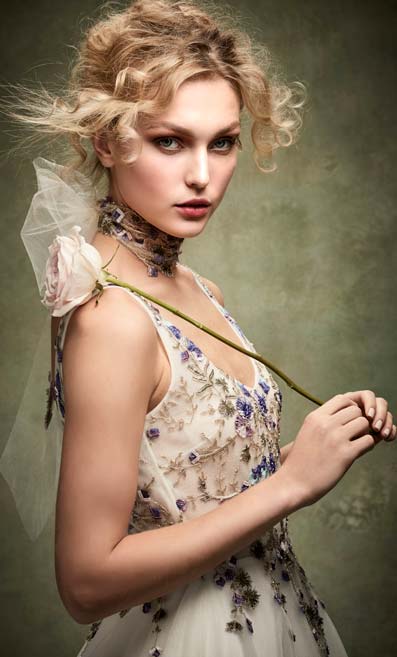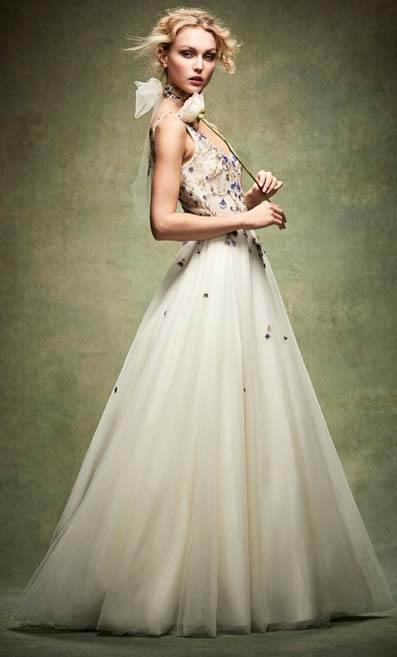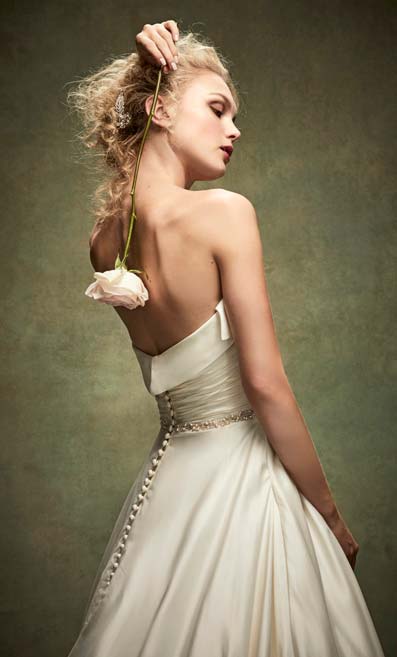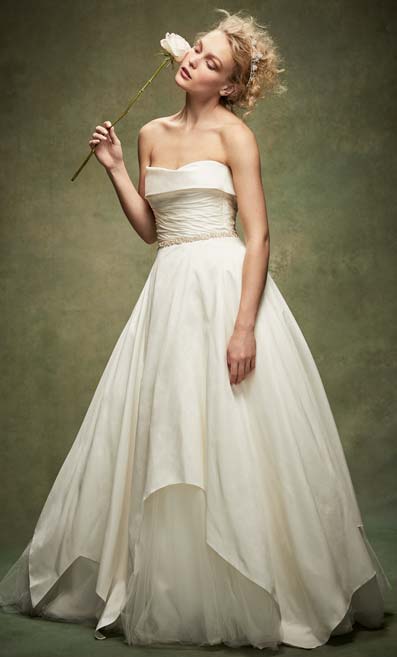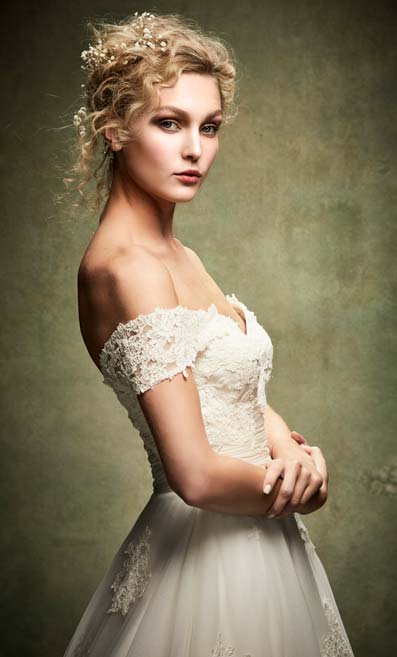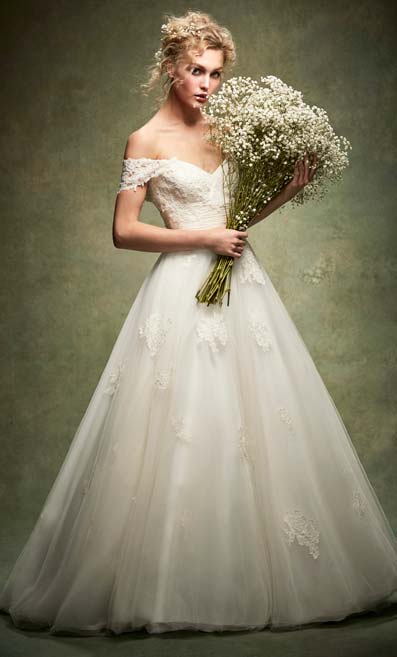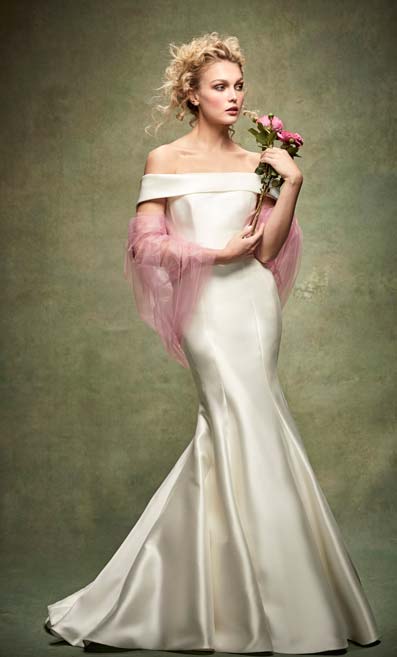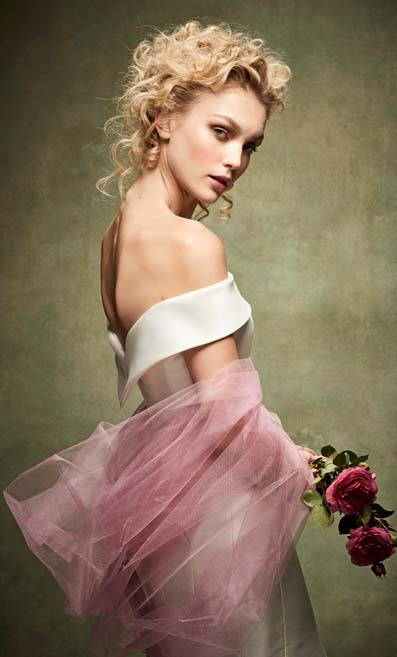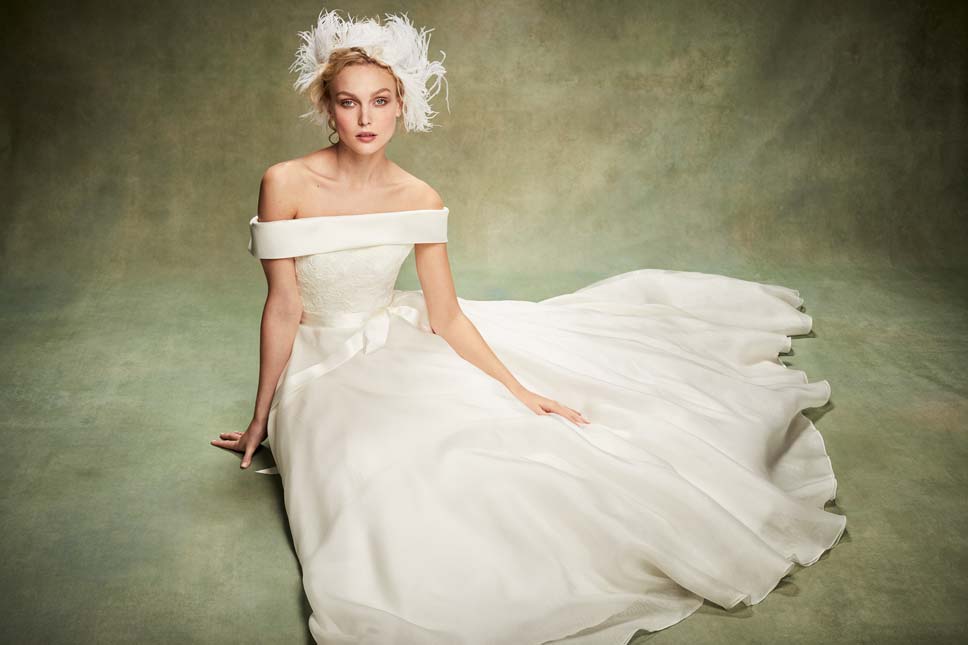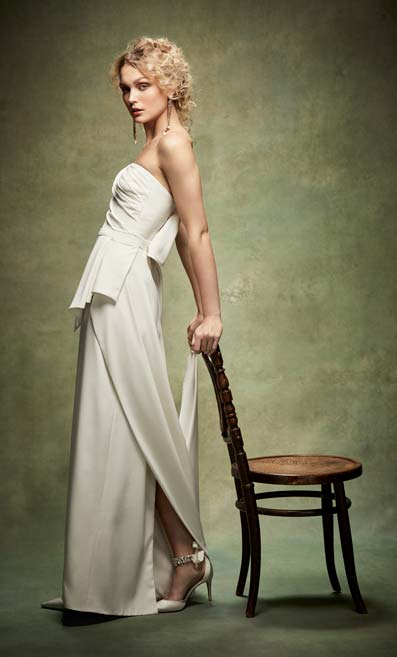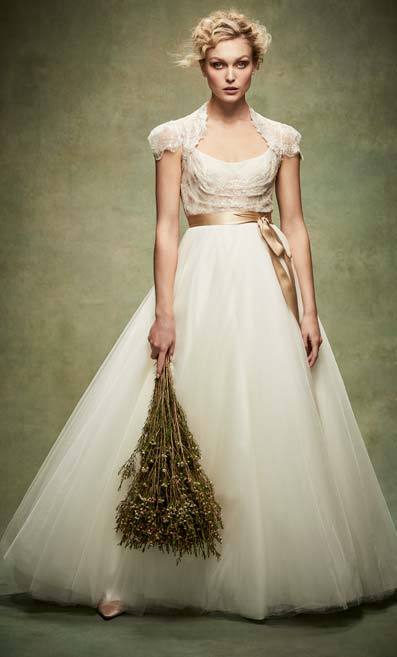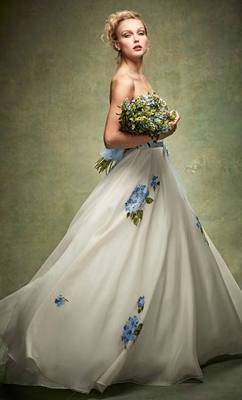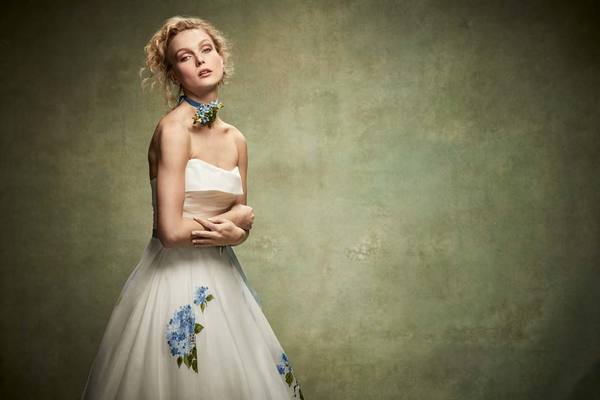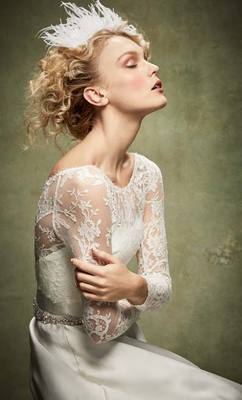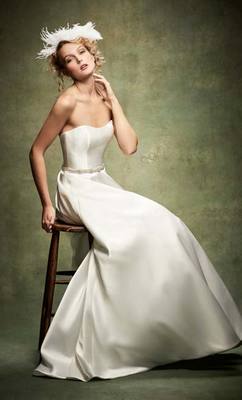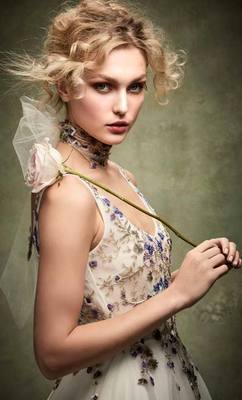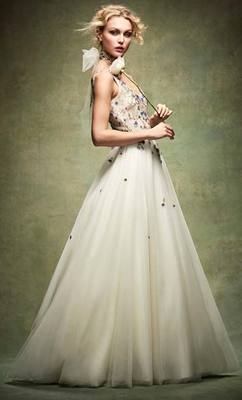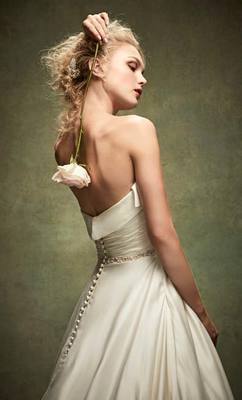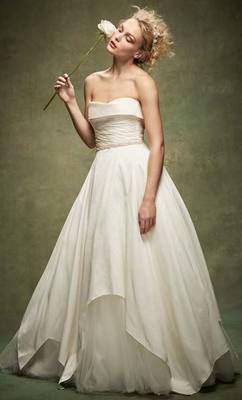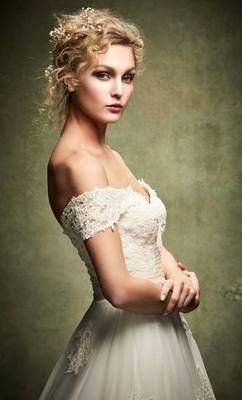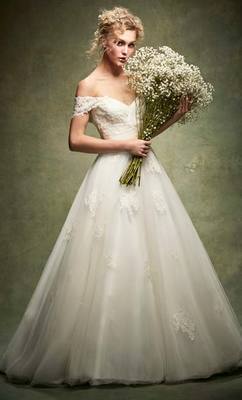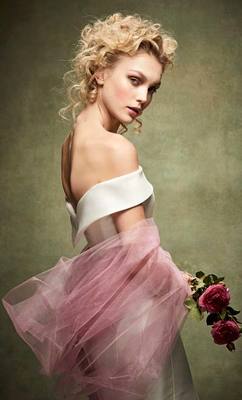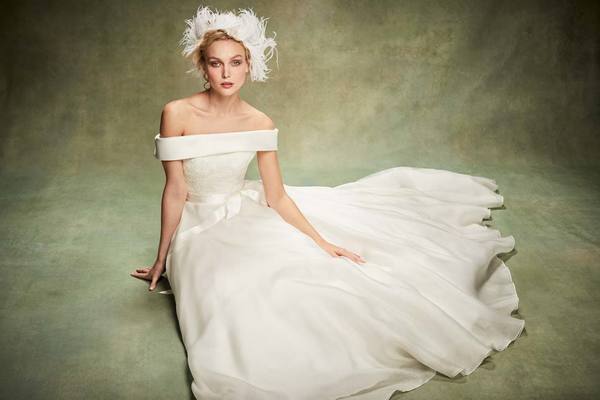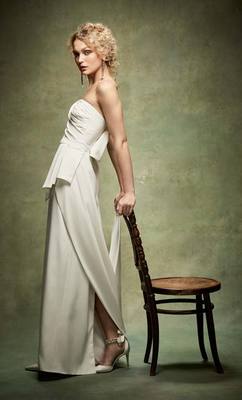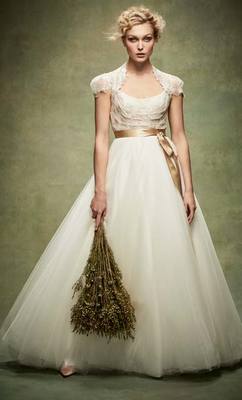 We went to visit the lovely – and award-winning – husband and wife team behind leading UK bridal couture house Alan Hannah. Alan and Marguerite gave us tea, biscuits and plenty of insight into their latest designs, as well as how they're made – all in their London showroom by their skilled and select team.
Watch our video interview with Alan and Marguerite Hannah to find out more about how one of their beautiful wedding dresses comes to be – from the initial sketches to the final details.
The Veritas campaign focuses on natural detail and structure of the new designs by Marguerite, contrasted with a cool, simple background – creating a feeling of both drama and tranquillity.
The striking Enchanted Garden gown, complete with fabulous, intricate embroidery, celebrates the beauty of nature – a theme that is continued with the lavish, hand-painted Candice gown featuring vivid blue hydrangeas scattered across ivory silk organza.
For those that look for structure over detail, there are the Rosanna, Xenia and Pippa gowns – all of which are sculpted in a beautifully clean, geometric fashion. Natasha, Gabriella and Yolanda fuse together detail and structure, resulting in well-cut gowns romanticised with feminine lace details and natural floral elements.
You can view the new collection at both UK and overseas stockists from Autumn 2017.
Keep your eyes peeled for the new issue of Bridal Buyer (out in January) which will have our full, exclusive interview – and don't miss Alan Hannah at White Gallery in March 2018 (register here to guarantee your entrance).