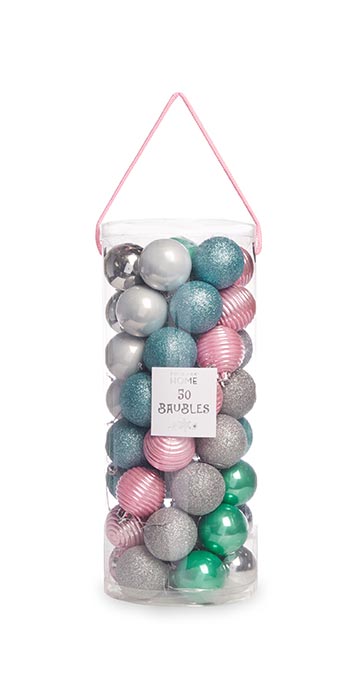 Pink and Blue Baubles from Primark
Who doesn't want to dress up their bridalwear shop to celebrate the festive season? It's a great way to get your staff into the Christmas spirit and it'll spread festive cheer to everyone who enters your store. We've looked at Primark's fabulous Christmas drop to see what you can snap up now to transform your boutique into a magical winter wonderland – and some of these pieces are so fabulous you can actually get around with using them throughout the rest of the year too.
For more ideas, check out 23 affordable ways to instantly dress up your bridal boutique.
Box of 50 Baubles
50 baubles is more than enough to dress up your Christmas tree – you could even have a forest of mini Christmas trees, and have plenty to decorate them with thanks to this little box of magic. We love the chic colours – silver goes so well with pink and icy blue, and they'll look extra gorgeous on a bridal-white coloured tree. You get all this fabulous-ness for just £6, meaning you could even splash out on two boxes. Which brings us on to the next amazing Primark purchase…