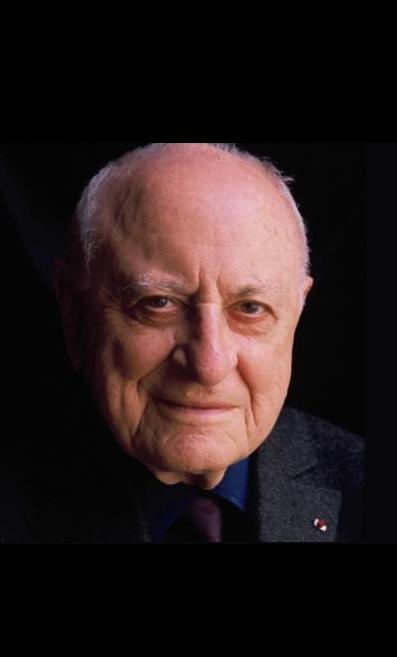 Pierre Berge, co-founder of Saint Laurent
Pierre Bergé was both the romantic and business partner of Yves Saint Laurent, and co-founded the fashion house with him in 1961. According to his foundation, he had been suffering from illness for a long time.
Bergé was best known for being a businessman and a patron of the arts in his native France. He married Saint Laurent in a civil ceremony in the final year of Saint Laurent's life – 2008. Following his death, Bergé remarried with gardener Madison Cox.
He was born in 1930 to a school teacher and civil servant, and was interested in literature from an early age. At the age of 18 he moved to Paris and started working as a book dealer, specialising in first editions. He moved in the same circles as many famous French writers of the time, and began a relationship with artist Bernard Buffet, before meeting Saint Laurent eight years later.
Saint Laurent had just become head designer at Christian Dior, as Dior had died in 1957, the year before Bergé and Saint Laurent met. Following Saint Laurent's dismissal from Dior and his conscription for military service, Bergé helped him return to the fashion scene with his own haute couture house – Yves Saint Laurent, which Bergé continued to manage right up until 2002. That same year the Fondation Pierre Bergé – Yves Saint Laurent was recognised as a national institution and Bergé was the president – he continued to preside over the foundation right up until his death.
Right up until it was sold to Pinault-Printemps-Redoute in 1999 – now known as Kering – Bergé ran the Saint Laurent business, and acquired a 42% stake in the Gucci Group for $3 billion. There were rumours that Bergé was not a fan of Tom Ford, who replaced Saint Laurent as Creative Director following the sale, but he was supportive of Heidi Slimane, who took on the role in 2012 and remained there until 2016.
Since the late 1980s, Bergé was a well-known patron of AIDS research. He sold his collection of artwork, which included pieces by Mondrian, Warhol, Matisse and a number of Old Master paintings as well as art deco furniture and Chinese and African antiques in 2009 following the death of Saint Laurent. The collection sold for €375 million, which benefitted Bergé's foundation – the Fondation Pierre Bergé – Yves Saint Laurent as well as AIDS research.
Bergé was well-known in the media and political worlds too. He co-founded Globe magazine with philosopher Bernard-Henri Lévy in the midst of the 80s and was reportedly influential in getting Socialist president Francois Mitterand re-elected in the late 80s. He became a majority shareholder of national newspaper Le Monde in 2010 when he saved it from going out of business alongside two other investors. He was a prominent supporter of France's current president, Emmanuel Macron.
His death comes just as two new museums dedicated to Yves Saint Laurent as set to be opened by their foundation and will archive the works of the designer dating back to when he first started out in fashion. One will open in Paris, at the former site of Yves Saint Laurent's couture house, whilst the other will open in Marrakech – a favourite destination of the couple's.