Finding Great Talent: Hiring Advice For Your Bridal Boutique
Having a strong team of employees is the key to a successful bridal boutique. That's why we've put together some recruitment tips to attract top talent.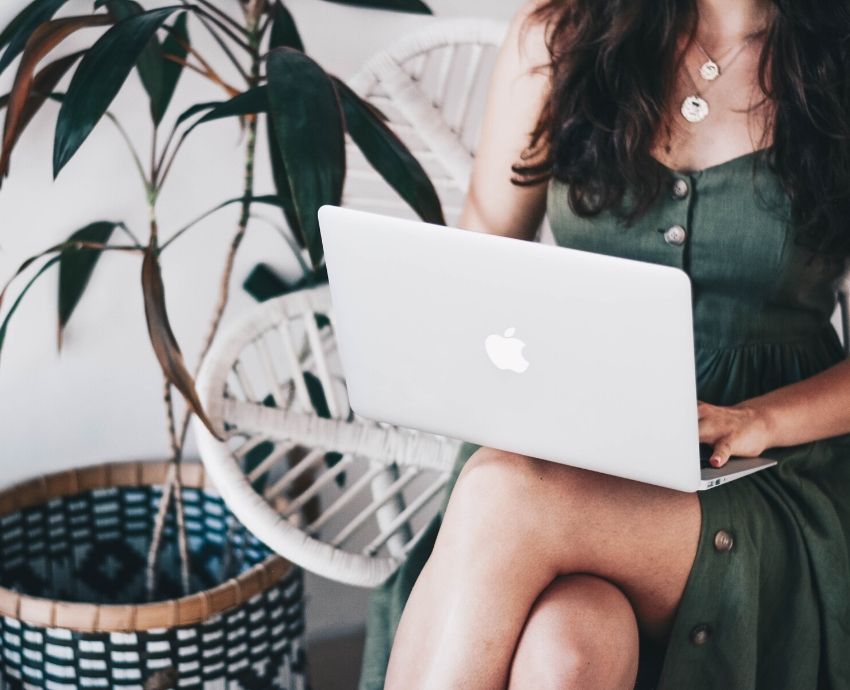 Advertising Your Job
When you are attracting new talent to your bridal boutique, the first step you need to take is posting your job advertisement. There are many cost-effective ways to do this, and the majority of these are very manageable.
Social media is a fantastic place to recruit new talent. There are many free platforms that you can use including Facebook, Instagram, Twitter and LinkedIn. The beauty of social media is that you can manage the job post yourself which means you can increase the chances of finding qualified candidates faster.
Alternatively, you can use the referral method. It's worth asking family members, friends, your current employees or others in the industry if they can recommend a suitable candidate for your open position.
Whichever method you choose, it's important to clearly define the job description and expectations. Include details like daily duties and responsibilities, qualifications and experience needed and finally preferred personality traits.
It's also worth mentioning that the main purpose of your job advertisement is to attract candidates. Therefore, make sure you include information about your company's environment - why they should work at your boutique and finally highlight what they will get out of your business. List of all of the things that make your business stand out and entice potential candidates with this.
---
---
The Interview Process
Once you have scooped through all of the applications and narrowed it down, it's time to invite any successful candidates to an interview. As one of the most important steps, you must prepare properly for this, despite how time-consuming it may be.
It's a good idea to prepare at least five questions to ask. Avoid too many generic questions as this will allow candidates to prepare their answers in advance. You want to get a true understanding of their personality and ability, so ask questions that are specifically tailored to the industry or even your business. On top of this, try not to ask any questions that will warrant a simple yes or no answer. It's essential to get as many detailed responses in the time you have and these types of questions will just waste it.
Some questions to ask may include:
"As a bridal consultant, you will need to advise and help customers when choosing their wedding dress. Describe a time when you successfully persuaded another person to change his/her way of thinking or behaviour."
"We pride ourselves on our bridal shopping experience. Describe a time when you've gone above and beyond for a customer."
"A key aspect of a bridal consultant position involves your ability to stay current on wedding trends. What is your favourite trend for this season?"
"Having your own personal style is very important in fashion. Tell me about how you define your style and what it means to you."
"How would you calm a nervous bride?"
However, remember that your standard interview isn't the only option. It's also worth trying different techniques and seeing which ones work best for you and your business. Other methods could include informal conversations, group interviews or even role-playing tasks on the shop floor.
During the interview, it's very important to listen carefully to the candidate's response. This will reveal a lot of their character traits which will tell you if they are the right fit for your position. It's also important to make sure the candidate can provide descriptive answers as well as specific, real-life examples.
In addition to this, employers should look out for a candidate that reflects the following skills.
Strong communication
Problem-solving
Self-motivation
Dependability
Attention to detail
Positivity and respect
Training and Retention
Once you have secured the perfect candidate and told them the good news the next step is to begin the training process. Specific skills, such as your inventory processes and point of sale system should all be taught step by step. For these processes, your staff must follow the appropriate steps and avoid deviation.
However, other elements like customer service and selling techniques shouldn't be taught as strictly. While it's good to provide guidelines, advice and tips, it's just as important to make sure your staff can put their own twist on things. This will make the shopping experience a little more personal rather than feeling false and robotic.
In addition to this, it's just as important to constantly train your current staff. By doing so you can improve employee performances, address weaknesses, increase productivity and reduce employee turnover. Speaking of which, employee retention can be significant for your business. Having a high turn over of staff is not only damaging financially and productively, but it can also affect your reputation in the industry.
To avoid this, there are many processes you can easily implement. Start by creating an 'open door policy' at work by letting your employees know that you encourage openness, transparency and communication. Alongside this, offer regular feedback. This doesn't have to be in the process of a review it can be done on a weekly or monthly basis depending on what you prefer.