Madi Lane Marrakech Collection
Madi Lane took the UK by storm just 8 months ago with their launch at the Harrogate Bridal Show. The latest collection epitomizes the brand's boho style.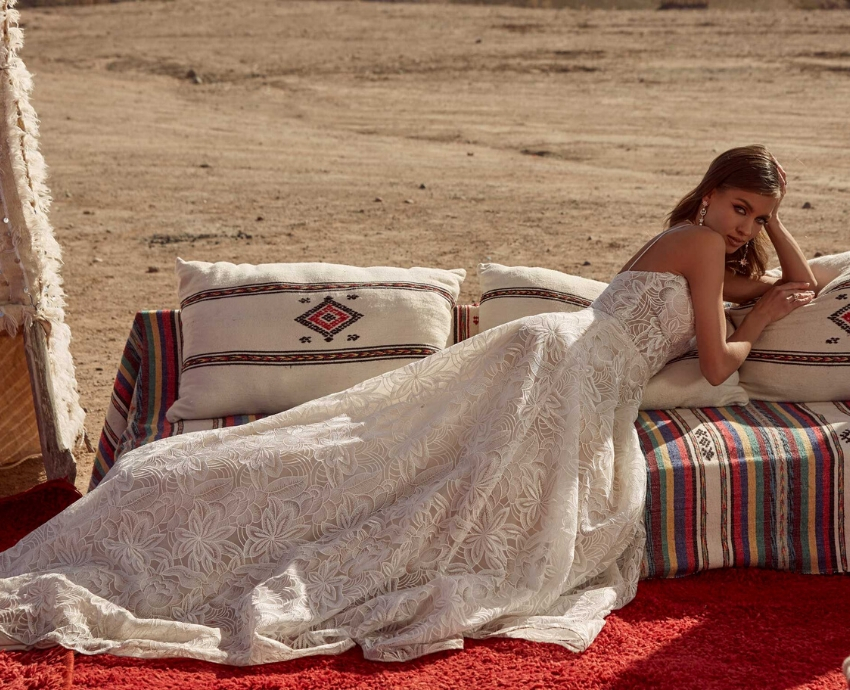 Watch the Marrakech collection come to life from the Madi Lane studio in Australia. Take a detailed look at each gown in this virtual runway show.
This majestic namesake collection, 'MARRAKECH' was inspired by the mysterious city's infusion of cultures – European, Middle Eastern and African, harmonising perfectly with the dynamic blend of diversity found in this season's designs.
Madi Lane's Liz Young explains the features that embody the Fall 2020 collection, 'Each design is unique in its own way – I drew a lot of inspiration from the rich culture and diversity, and the mystical culture unravelled in the desert terrain of Morocco,' Ms Young said. 'Madi Lane's signature colours of mocha, champagne and nude undertones accentuate the lace patina and textural layers, which so many Madi Lane brides have come to love as a contrasting feature.
For more information, please contact Rebecca at salesuk@madilane.com