Pronovias Group Starts a Movement to Give Wedding Gowns a Second Life
The global leader in luxury bridalwear, Pronovias Group, partners with social enterprise Brides do Good to give women around the world a brighter future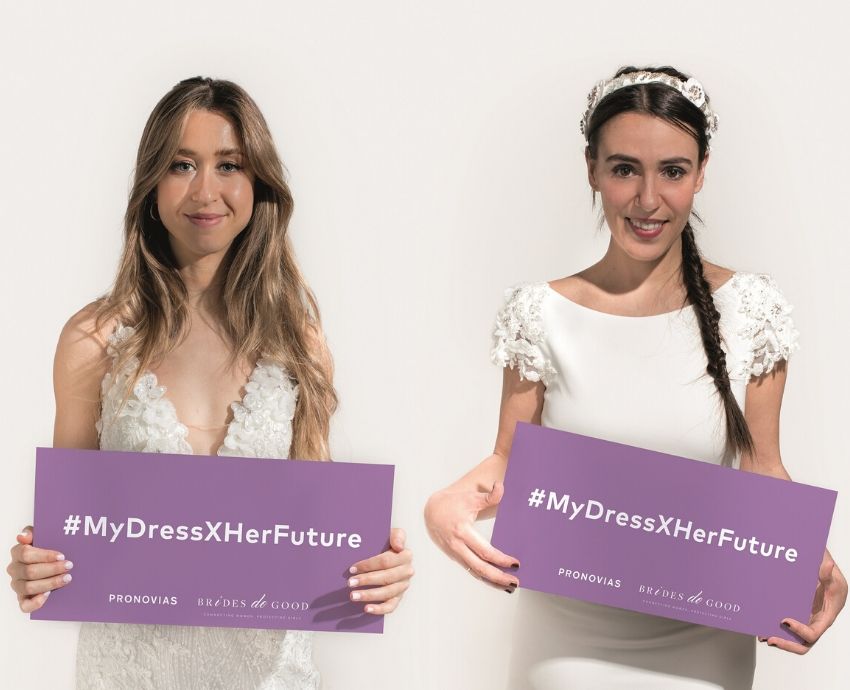 Based in Barcelona, luxury bridal brand, Pronovias have announced that they have recently partnered with London-based social enterprise Brides do Good. In this innovative partnership, Pronovias is calling all brides to donate their pre-loved wedding gowns to their nearest Pronovias store from where they will be delivered to Brides do Good to be re-sold and re-loved.
As a leading bridal brand dedicated to dressing the dreams of women around the world, they recognize the importance of protecting and empowering future generations of women. This new collaboration aims to empower vulnerable young girls around the world by providing a unique way to give wedding dresses a second life.
---
---
Proceeds from the purchase of each Brides do Good wedding gown will be invested in international charity programmes aimed at empowering vulnerable women and girls, and ensuring they have access to the support and education they need to choose a future of their own. Furthermore, Pronovias will match every donation made with a dress from their collection, doubling the impact of this powerful collaboration.
Amandine Ohayon, CEO of Pronovias said, "Strengthening the Pronovias Group's Corporate Social Responsibility programs is a key priority for us. With Brides do Good we have found the perfect partner with whom to build a long term relationship both to have a positive impact on women and, in an industry that has been slow to embrace sustainability, we are hoping to set a new standard from a throw-away fashion perspective."
Created by women for women, Brides do Good harnesses the power of the bridal industry for good and offers brides a more ethical way to wed. Forward-thinking brides can choose to do good with their wedding dress and ensure that every step down the aisle is one step closer to a fairer, more sustainable world.
In order to create positive and generational impact across the globe, Brides do Good works with international non-profit humanitarian organisations that underpin their charitable ethos: Sustainability, Need, Impartiality, and Value.
Chantal Khoueiry, Founder of Brides do Good commented, "We are honoured to partner with Pronovias Group and join the #MyDressxHerFuture campaign. Together, we are creating a positive movement with a simple proposition: wedding dresses as a force for good. We believe that every child has a basic right to an education and a safe, happy childhood. By looking at the bridal industry differently and asking brides to make a difference with their dress, we can transform an industry and secure a stronger future for all women."
The #MyDressxHerFuture campaign is intended to start a social movement to give brides the opportunity to both provide a second life to their dress and help make the future a brighter place. Thousands of women have already pledged to use their treasured wedding dress for good by donating them to Brides do Good, and Pronovias is honoured to participate in this effort to improve the lives of disadvantaged women.
For more information on Brides do Good, take a look at our in-depth interview with founder, Chantal Khoueiry.