RULABELLE - one dress, endless styles
RULABELLE is an exciting new brand designed to fill a need in the bridesmaid and formal wear market.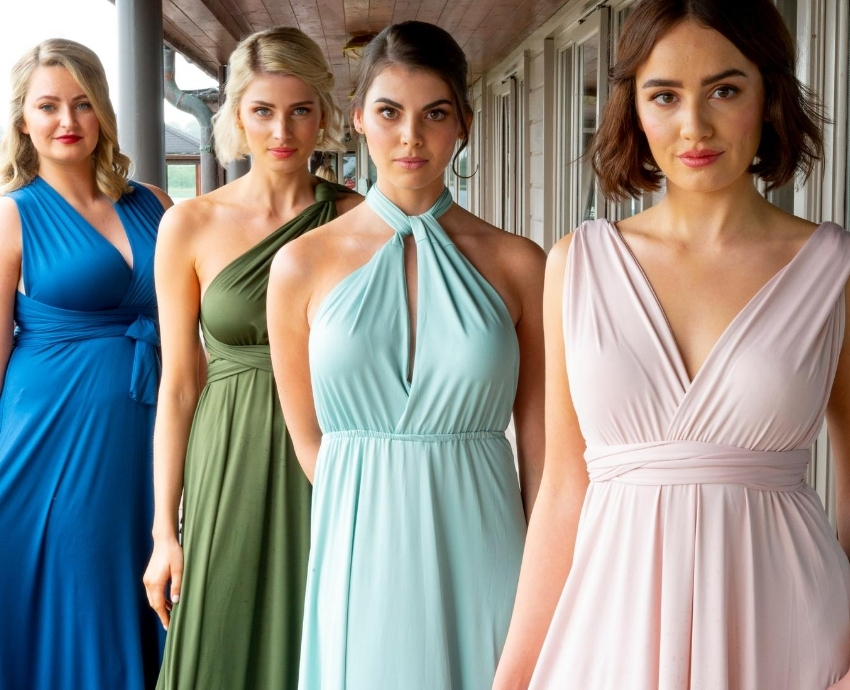 Capturing the unique individuality, style and strength of all women, the RULABELLE multi-wear dress collection is created with the versatility to be worn, and re-worn in more than 20 different ways.
The brand has evolved from the founders many years of experience in the International bridal and formal wear market. Having seen an evolution in the market over the years, and identifying a move towards more unique styling, versatility and an appreciation of all shapes and sizes, RULABELLE was born.
Not only is RULABELLE the perfect option for bridesmaids, prom, wedding guests and party events, it is ideal for retailers in this new era. The collection requires minimal storage and rail space in order to achieve a maximum return on investment through an increased offering and wider customer base.
A Little About Us
RULABELLE is named after Irish founder Ruth Larkin and her young daughter Annabelle. It was created as a collection that can span the generations and embrace the differing styles.
'The flexibility of this collection lets every woman create her own identity and look to perfectly suit her shape and personality.'
Ruth is the owner of Lark Bridal Ltd. which proudly distributes the worlds largest bridal brand Maggie Sottero Designs in 27 countries throughout Mainland Europe, the Middle East and North Africa, and will now add RULABELLE to it's portfolio.
The collection will be available globally through appointed stockists and online from October 2020.