Strengthening your Sales Process
Within her own business and as a consultant for various companies, Ruth Larkin's professional career has been focused on developing, managing, and enhancing international sales channels across multiple industries. Ruth shares her insight on the importance of having a clear sales process and how you can enhance yours.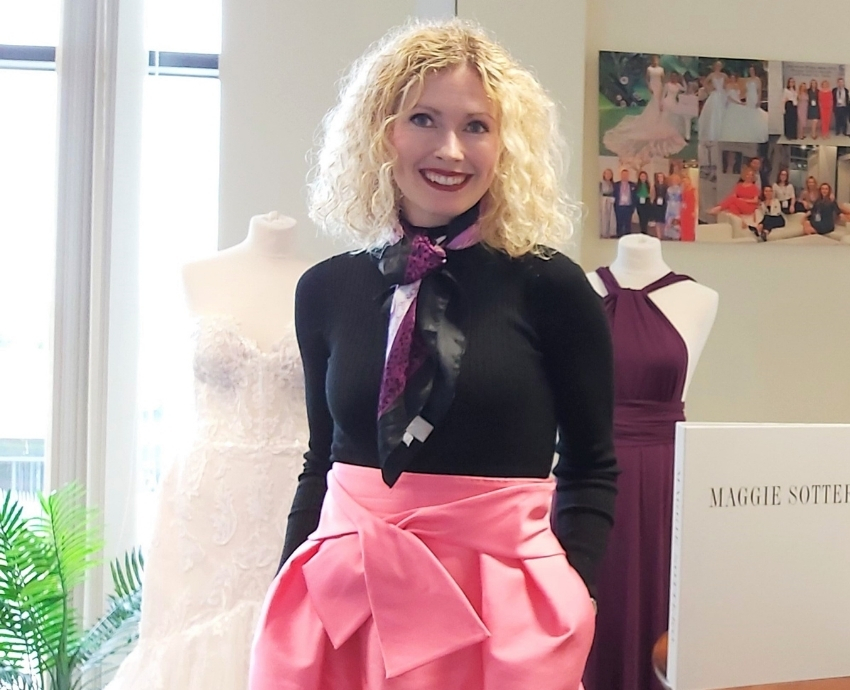 What is a sales process and the importance of having one?
Now more than ever, it is critical to ensure the best processes are in place within our businesses in order to withstand this difficult period, with the aim to come out stronger, smarter, and more agile than ever before. It is so important to ensure that your sales team are given the support, knowledge, and confidence to continue to perform at the top of their game, whilst best representing your business.
The sales process represents the entire course and pipeline from new enquiry acquisition right through to the post sale follow up. This is a process that is a clearly defined, repeatable and actionable set of steps from start to finish. Not only can a strong sales process result in an enhanced customer experience and a quantifiable improvement in sales closure rates, it can also provide you with a much more detailed view on your sales funnel and productivity. It can let you better predict your sales success for the weeks or months to come. A clearly defined sales process empowers your team with confidence to better navigate and manage each customer engagement, in a way that not only better represents your business but also can enhance your sales closure rate.
Where should you start with defining your sales process?
Do you have a sales process in place that all of your team follow? If you do, then you are already a step ahead but now is a perfect opportunity to re-examine it to see if it still fits both the selling and buying behaviours of the market right now. If you don't have one, it is never too late to introduce one. Who can afford not to utilise anything that can better support your team and your business, especially right now. The current Covid crisis will pass, and the seasons to come will be busier than ever, so now is an ideal time to implement a sales process that can support you and enhance your performance into the future.
---
---
What can a sales process include?
There is no one size fits all when it comes to a sales process, but there are standard steps that you can use and then add your own unique elements within each step that truly represent your business and the experience your customers have. A good sales process should increase the sales success rate, but also elevate your reputation and the customer experience, to encourage those invaluable organic referrals.
Start with a generic 4 or 5 part process such as the one below, and then consider the individual steps that work for you at each point.
1. New Customer Acquisition
2. Pre-Qualification - First step engagement either digitally or by phone
3. First Appointment – Possibly closing the sale or leading to;
4. Repeat Appointment – leading to closing the sale or a closed lead
5. Follow Ups and Referrals
New Customer Acquisition
This relates to how you attract new customers to your business. What are the standard steps you are taking to ensure your pipeline is always full? Are you utilising all free resources such as social media platforms to maximise your organic exposure to your key potential customers? Is your website SEO'd to ensure maximum traffic? Are you using referrals and testimonials to their full potential? Do you offer a referral scheme? Setting a weekly allocated schedule to new customer acquisition and marketing efforts is essential to ensure a constant flow of appropriate new potential customers. It can be something a particular team member is assigned to or all colleagues can have a part to play.
Pre-Qualification
Normally on the phone or email, you should be gaining as much insight into your customers' needs, wants and requirements as possible to ensure that the success of their first appointment is maximised. This is your opportunity to gain insight and tailor your appointment accordingly. Create a running document check sheet that will move through the process with the bride. Start with the basics of when and where her wedding is, the style of the wedding, her budget, her size, her style ideas etc. This will help your team better prepare for the appointment and pre-think possibly winning styles in advance. Throughout all engagement the salesperson should continue to add information to that customer's profile, so it can always be referred back to in order to enhance future engagement.
The more information you can harness, the more the first face to face can be tailored to her exacting needs, moving the customer closer to closing the sale.
First Appointment
What are the standard steps all team members should be taking? Do you contact the customer in advance to re-confirm an appointment, encouraging excitement and putting them in a buying mindset? Do you have a repeatable set approach on how to welcome customers? What amenities do you have to ensure they are comfortable? Do you tailor elements of the experience in response to the pre-qualification running document? Do you have set steps in terms of how you want your team to move through appointments, or certain hospitality additions that you provide during the fittings? This is all part of your sales process and this approach should be consistent across every member of the team, ensuring that every customer receives the same wonderful, yet unique experience.
Depending on your closure rate, customers may commit on a first appointment, but when a second appointment is required, assessing the checklist notes should help remove any obstacles that prevented the customer from buying on the first appointment. Understanding obstacles and restrictions helps you remove them and this will allow you to tailor the second appointment to encourage a 'YES'.
Follow Up
This step is vital. While the sale might be complete the sales process is not. This is a step that influences the customers' overall experience. What are the fundamental tasks that you as a business carry out at this stage (or could add), and is your whole team committed to them? Every business has their own way of doing things, whether it be 'thank you' notes after the sale, 'good luck' messages before the wedding, wishes of congratulations after the wedding etc. Make sure to follow through with your committed action, ensure your customer is fully satisfied, so that you can ask for that referral and 5-star review with confidence. Never underestimate the power of positive referrals and testimonials, they can drive pre-qualified new customers straight to your door.
Implementing a clearly defined, repeatable and actionable sales process and ensuring that your team understands and follows it, can help your business follow a process that ensures the best experience for your customer, an improved closure rate, and a stronger referral rate. It allows you to better assess at any time the number of brides you have at each stage of the process, so that you can better predict your closure rates for the weeks and months ahead. At any time, your team should be able to tell you how many brides they have at each sales process step, and the 'Date In The Diary' for progressing them to the next step.
Clearly define your sales process to empower your team, improve your service, and enhance your closure rates.
If you would like additional support on developing your unique sales process, or any other aspect of your business, contact salesacademy@larkbridal.com