The importance of consistency on Instagram
In the third article of this series, Emma of EJM Social explains what branding consistency on Instagram should look like for your business and how creating a posting schedule can improve engagement.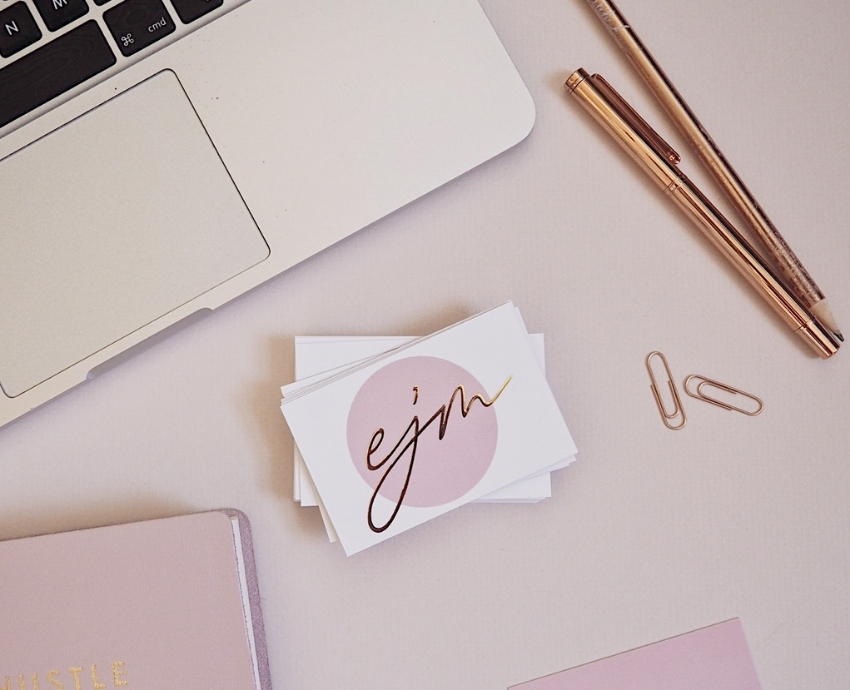 What does it mean to be consistent on Instagram and why is it important?
Simply put, consistency is key with Instagram. There is consistency in terms of, how often you post, when you post and what type of content you post. Ideally you want to be posting content that your followers want to see, and frequently enough so that they know when they are likely to see it.
Investing your time into creating a professional and consistent Instagram feed that is in line with your brand voice and design guidelines is so important, as this really helps you gain trust from your followers. The content you share on Instagram should have the same look and feel as your website and physical store (if applicable). Your logo/profile image and username should be the same across all social media platforms you have, as this helps customers quickly and clearly identify your brand, no matter what platform they are on.
What is the best time to post?
On Instagram, visit 'Insights', then 'Your Audience', and filter by 'Last 30 days'. At the bottom you will find 'Most Active Times', and whichever is the highest bar on the chart is when you should be posting. For example, if the highest bar on your chart is around 6pm, this is when you should aim to post something new. This is due to there being a higher chance of good engagement as this is when your audience is most active.
What content should I be posting?
Open Instagram, head to 'Insights', select 'Content You Shared', and filter by 'Impressions' and 'Last 3 or 6 Months'. The posts highlighted here are your best performing posts that received high engagement. Use this as a guide when planning your content, as these were received best by your followers. Please note that these two tips will only work if you have a business account. If you have not got a business account, you should switch from a personal account to a business account. You can find out how to do this here.
---
---
Where should I start when creating a posting schedule?
When it comes to creating a posting schedule, it is important to consider your own availability. It is well known that social media can be incredibly time consuming, and as a business owner I am sure your to-do lists are often longer than your arms! So, whether you can set aside an hour or a day a week, it is important to consider your own availability when deciding how often you should post. If you are short of time, I would recommend posting once a day or every other day on the grid. By using a scheduling app, you will be able to do this in one sitting rather than having to allocate time each day to post. I would suggest allocating time once a week if possible, or once every other week to schedule your content. Posting regularly on Instagram stories also greatly helps with engagement and keeping your brand current. However, the beauty of Instagram stories is they often favour more candid and of-the-moment posts rather than beautifully curated imagery. So, if you are tight on time, posting two or three Instagram stories over the course of a week is enough to get by. Then, when you have more time available, I would recommend getting to know the latest Instagram features, such as Reels, IGTV and IG Live.
Top Instagram scheduling apps:
Planoly (my personal favourite)
Hootsuite
Buffer
Later
What are your top tips for improving your consistency with branding?
With an astonishing 25 million business accounts on Instagram, it is important to stand out from the crowd. One way to ensure you shine brighter than competitors is with a strong brand identity. Using consistent fonts and colour schemes in branded graphics will help followers to quickly identify if a post is coming from your business.
Top Tips:
Pick one or two fonts and stick to them. I recommend using one for headings and one for body text
Define your brand colour palette and use these colours when creating Instagram graphics for your grid or stories
Redesign your Instagram Highlights, with your brand colours and fonts
Pick a filter or preset to use when editing your photos before posting, this will create a cohesive look to your grid. VSCO is a great app for easy photo editing.
Define your brand personality, is the language you use informal and colloquial? Or more sophisticated? Stick with the same language when writing your captions.
Post content that reflects your brand's core values and what you think your customers want to see.
What bridal accounts should I look at for inspiration?
Below are some examples of dreamy bridal accounts that I think are very consistent in their branding and posting.
Hopefully, this has helped you to get started with creating more consistent and on-brand content for Instagram. If you have any questions or want some advice, feel free to drop me a DM on Instagram @ejmsocial.