To charge or not to charge?
Maria Musgrove-Wethey from Get Savvy Academy discusses the positive impact that charging for appointments has had on her business and details all the reasons why you should too.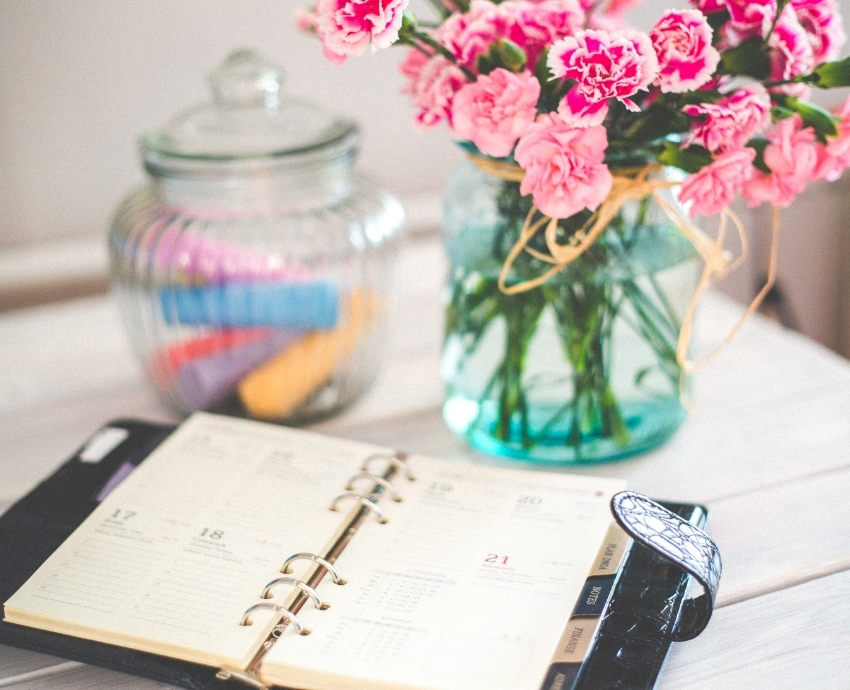 Worried, scared and doubtful describe how I felt four years ago when I introduced a booking fee for Saturday appointments. Imagine how I felt when not just the first, but the next three brides refused to pay and then a mother proceeded to wipe the floor with me saying "How ridiculous for a shop to charge for you to come in and look around!"
I had a major wobble so I spoke to a friend (a seasoned "Saturday Charger"). Her words of wisdom helped me and I now charge £35 for all appointments at Pantiles Bride. For those of you considering charging and possibly experiencing the same doubts I had back in 2017, I hope that this article helps.
Why charge?
Let's go back to the angry comment about charging to come in and look around. If it were just "looking around" I would wholeheartedly agree that this is stupid and certainly a self-sabotaging strategy for most retailers. However, bridal isn't like most retailers because we don't operate like other shops. It's not the same as breezing in and out of any other high street shop, selecting a few items to try on in the fitting room unaided and then asking the often-disinterested assistant to find you another size and being told she's too busy so you need to go and search the racks yourself.
Where else (unless you're a celebrity) would you get exclusive use of a boutique or dedicated area for just you and your guests, a personal stylist who will give one-to-one attention and help you find the perfect outfit to suit your shape, personal style and the occasion? Not to mention an agony aunt and referee to mediate if there are conflicting opinions!
Another reason to charge is that it will minimise no shows and last-minute cancellations. It will deter the "I'm just getting ideas/trying it for fun/just down for the weekend" brides who may not have any intention of purchasing from you. Most of all it will attract your ideal bride.
Prior to charging and with five boutiques in Tunbridge Wells, we were a bride's dream shopping destination as she would "speed date" her way around all of us. Her dream was our nightmare. If you were unlucky enough to be the first you would do all the groundwork and if you were the last you would be confronted with a confused, exhausted bride and bolshy bride tribe. We would have to dig deep in this last appointment! Not even the top tips in Get Savvy's Selling Secrets course would have helped here.
So, we started charging and what happened was transformational.
---
---
What happens when you charge?
We thought that it might severely affect our sales. What happened was that we saw fewer customers, but they were our type of bride. Our conversion rates increased and our sales weren't affected at all. As our bride was prepared to pay £25 (that's what we initially charged) it meant she researched us rather than racing from one boutique to another without a clue as to what was on offer.
When you charge, the bride takes you and your boutique more seriously and you'll find that you take the bride even more seriously because you are being paid for your expertise.
So, with all these advantages (as well as an extra income stream) why aren't more boutiques charging?
What stops us from charging?
In a recent poll in my Bridal Boutique Owners Facebook group, 63% said that they would love to charge but felt that it would affect business in a negative way.
Until last January I didn't charge at Go Bridal as their price point is lower and holds our off-the-peg collection. One Saturday with a full diary of twelve brides, our hopes were shattered when the cancellations and the no shows snowballed, resulting in only three bridal appointments with zero sales. Sound familiar?
"Hope is not a strategy" so I introduced a £20 charge and two weeks later we had a 100% conversion rate with nine gowns sold and a call back on the Monday. Nothing had changed except the booking fee. We haven't looked back and since reopening in June we made the decision that at both boutiques all appointments would be chargeable.
Top tips to charging
You and your team need to be convinced this is a good idea
Rehearse how you're going to sell it to the bride e.g. say booking fee not charge
Think how to handle the "How dare you charge" objection
Initially charge for weekends as you can default to "No charge for weekdays"
Still scared? Start slowly and charge for no shows or short notice cancellations
If you'd like to find out more about our Get Savvy Membership group and our training and coaching visit getsavvycoaching.com.