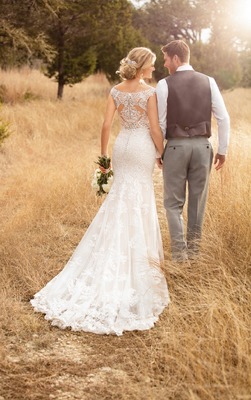 Essense of Australia wedding dress
The Essense of Australia stand is always a must-visit at The Harrogate Bridal Show - not only to they have the best treat selection out of any stand ever, they also have some truly breath-taking gowns on display.
In order to bring you the best of the show, we sent our Content Editor Zoë out to do the rounds with her selfie stick. She caught up with Martine Harris, CEO of Essense, to find out how the show was going for them and to get a sneak peek at some new designs. Watch our interview below!