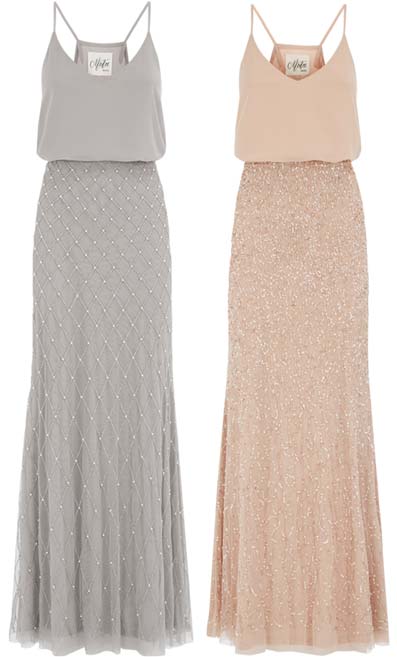 motee-maids-lyra-skirts-IT.jpg
Motee Maids have launched their elegant 'Lyra' camisole and skirt collection. The maxi skirts and camisoles are available in a variety of colours and sizes, and can be mixed and matched to suit the stylish bridesmaid looking for something a little different.
The long, beautifully embellished skirts are striking while offering a casual look when paired with a matching or contrasting camisole. Made to order, these pieces really do enable retailers and brides alike to create their own dresses.
Rosanna Garden, founder of Motee Maids, explains the inspiration behind her new collection: "We have seen an increasing trend in recent years with Brides wanting their bridesmaids to wear something different to each other to reflect their shapes and personality. The dresses in the range allow bridesmaids to mix and match the tops and bottoms to suit and the Lyra and Kyla separates give bridesmaids something completely wearable after the big day."
Guarantee your entrance into the luxury bridal trade show, White Gallery, and be sure not to miss this gorgeous new collection by registering here.