See More of Runway Two at The Harrogate Bridal Show
Runway Two at The Harrogate Bridal Show consisting of nine stunning scenes - find out more about the brands that were showcased and see some of our top picks.
As well as Runway One at the Harrogate Bridal Show, we also had Runway Two – a slightly shorter display of bridal talent, but a dazzling one nonetheless. The exhibition's second catwalk show featured the likes of Eternity Group, Amanda Wyatt and a dramatic display from Riki Dalal. Suzy Makin was again on hand to style the models.
Dando London
You may recognise Dando London from Say Yes to the Dress UK, but they were also the opening scene in Runway Two at The Harrogate Bridal Show. They showed a selection of stunning bridal gowns, including a number of form-fitting, slinky creations with striking detailing. The brand prides themselves on their attention to detail and their aim to make every bride feel effortlessly beautiful.
Find out more about Dando London by browsing their listing in the Bridal Buyer directory.
Cizzy Bridal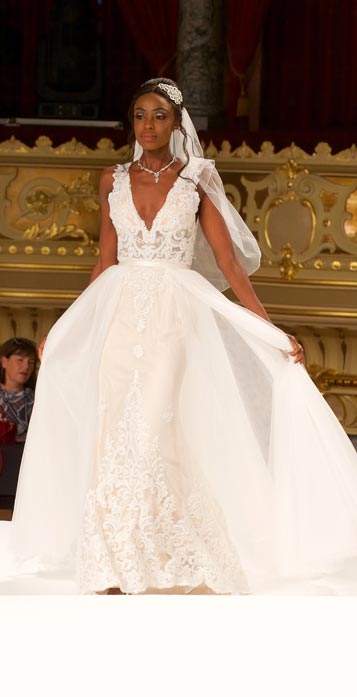 Scene Two of Runway Two was all about Australian bridalwear brand Cizzy Bridal, who were showcasing Zavana Bridal's 2018 collection – a bold new collection that experiments with sleek silhouettes and glittering embellishments. We loved the glam details – there was everything from unbelievably intricate beading to show-stopping detachable trains.
Get Cizzy Bridal's contact details in the Bridal Buyer directory.
Eternity Group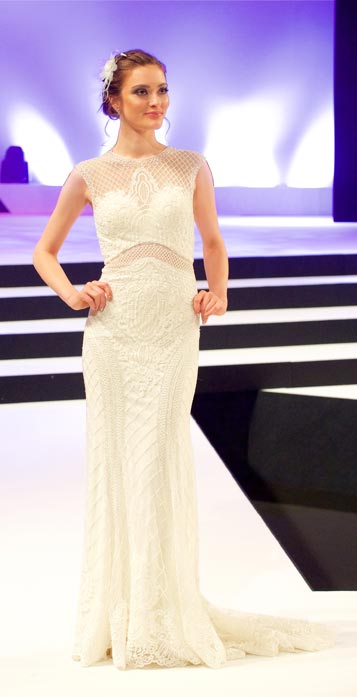 To celebrate two decades in business, Eternity Group Bridal took to the runway to showcase a selection of designs from each of their collections – including Eternity Group Bride, Art Couture, Adrianna Papell and Christina Wu. Their glittering designs are a dream choice for shops that cater to vintage-loving brides who aren't shy of a little sparkle.
Find out about stocking Eternity Group's designs in your boutique.
Angel Forever by Elegancia UK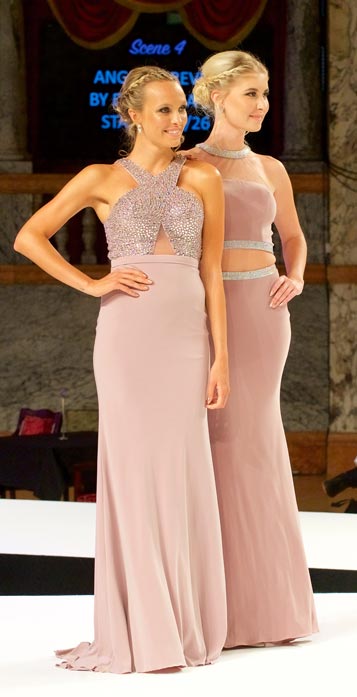 Angel Forever showcased some gorgeous haute couture creations during Runway One, but used Runway Two to unveil some of their glitteringly glamorous prom, pageant and eveningwear designs. There was plenty of sparkle on show to dazzle the audience, and a number of coordinating designs which would be perfect for bridesmaids who want an extra extravagant gown.
Amanda Wyatt
Amanda Wyatt consistently creates timeless, classic gowns and Scene Five of Runway Two revealed the highlights from her most recent collection. Drawing on over two decades' experience in bridal design, there was something to suit all kinds of brides, including a flirty tea-length creation and a real show-stopper in the form of a full skirted satin gown, with pearl embellished spaghetti straps, pockets and a cute bow at the back.
Chic and Holland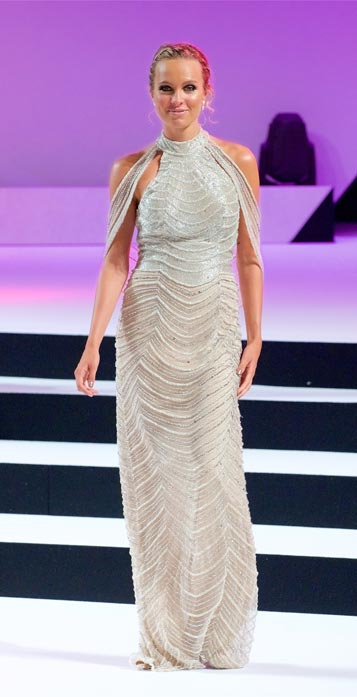 Chic and Holland's runway segment was inspired by sparkling water – and this was evident in their glittering designs and swirling details. All of the detailed beading has been done by hand, which adds a really luxe edge to all their creations. There were plenty of bridal-ready looks, but a few more daring creations too, including a sparkly silver wonder and some irresistible rose gold-hued gowns.
UK Bridal Imports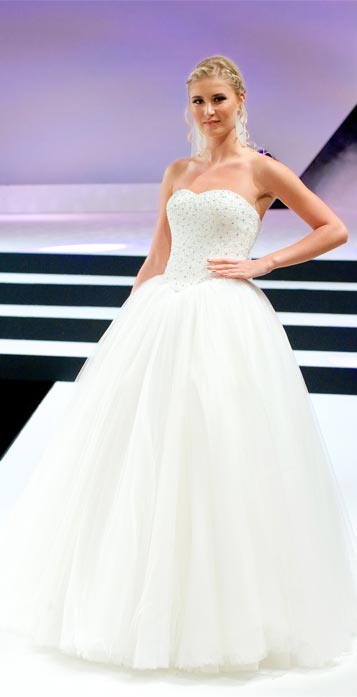 Scene Seven was dedicated to showing off incredible gowns from designers around the globe. The selection consisted of creations from Anny Lin Bridal, Kanali K Bridesmaids, NC Sposa and Donna Lee Brides.
Tarik Ediz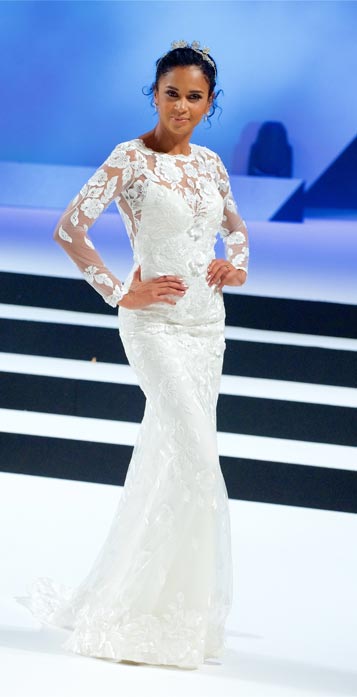 Tarik Ediz combines skilful tailoring and unique creativity to make truly breath-taking gowns. They playfully put a twist on the traditional, but aren't so outlandish that a bride would feel nervous to wear them. We loved the unusual fabrics and fun details, such as fabric bows and off-the-shoulder necklines.
Riki Dalal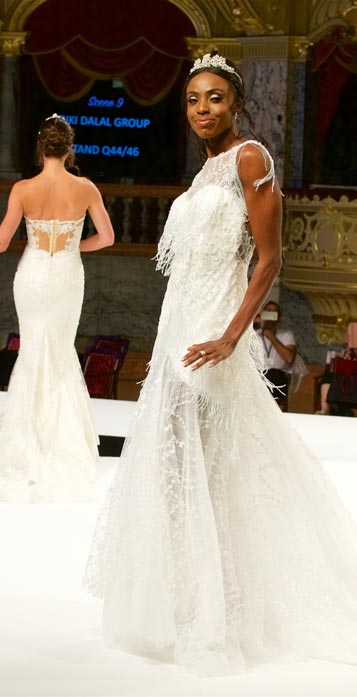 What better way to end a show than with the fabulous Riki Dalal? They caused a stir at the exhibition with their model – who stood outside their stand on stilts – and their fabulously choreographed stint on the catwalk was equally compelling. Seeing the glitzy embellishments sparkle as the models danced to 'Swish Swish' by Katy Perry was really something.
If you haven't already, make sure you check out the roundup of Runway One as well! You can also watch our live stream of Runway Two below.