White Gallery Spotlight: Elbeth Gillis
Our exclusive interview with Elbeth Gillis ahead of White Gallery 2020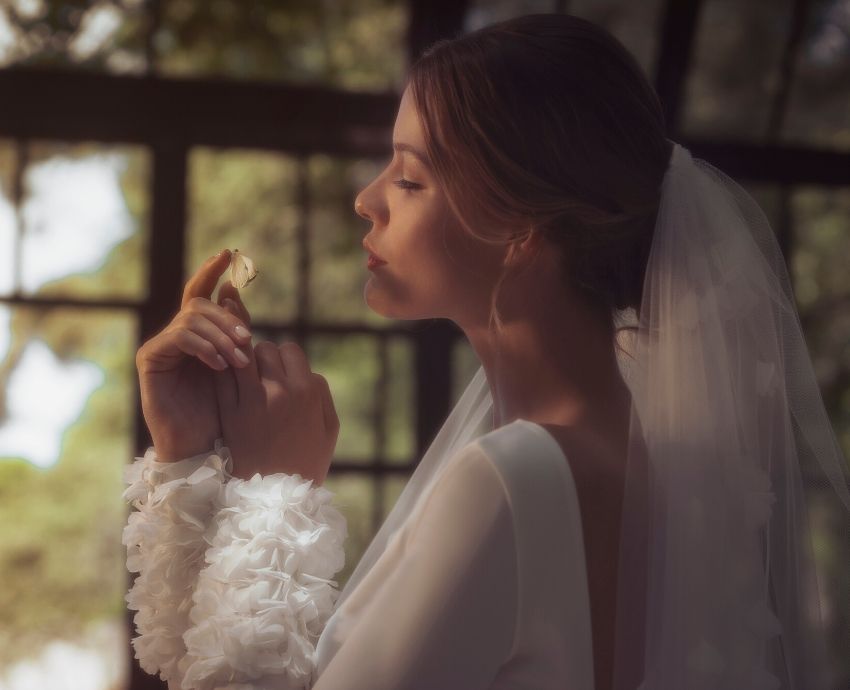 What's new with the brand since we last caught up?
We have been up to so much since last catching up. Elbeth Gillis has had a revamp - we've seen a new logo, website and photography, to show off our beautiful gowns in the best possible way. We've even had a team re-jig in terms of new marketing and PR people who have come on board to further grow the brand.
How was 2019 for the brand?
2019 was great for us! We released our 'Desire Collection', which received an amazing response from stockists and brides. We showcased the new designs in their best light with an amazing photoshoot. The entire team loved launching this collection and the dresses followed our ethos of simple lines with hints of drama.
---
---
Can you tell us more about the latest collections?
'Desire' is possibly one of Elbeth's most articulate collections to date - it fluently and coherently weaves together 15 gowns into one seamless whole. The collection saw the return of structured gowns with light boning in the bodices, weightier silks and satins to add definition. The silhouettes in the collection ranged from gliding ballgowns to figure-defining mermaids. The necklines were strong with plunging Vs, striking bateau and sweeping off-the-shoulder lines.
At the White Gallery this year, we will be launching the 'Grace' collection, which will also feature 15 gowns. This
new collection will be the 23rd from us, so we are very excited about launching it. 'Grace' is all about clean lines to complement the sensuality of a woman. The collection will feature simple silhouette dresses, off the shoulder and bell sleeves, details of shimmering crystals, luminous pearl beading and statement bows.
Can you talk about the brand's relationship with the UK bridal market?
We love to get new stockists in the UK and Europe and being located in these countries is one thing that Elbeth feels passionately about. We have invested a great deal in the infrastructure of being South African based and international. We also have a team that is located internationally in the UK and Europe to help support our stockists here. The brand has excellent relationships with our stockists located in England, Ireland, Scotland and Wales and we do everything in our power to work with them 100%.
How do you deal with new stockists?
We want to make sure they know we are fully here to support them as stockists. We are always in constant contact with the stores for amendments for gowns and we love to hear feedback from the brides instore. The brand will also support new stockists in any way we can with marketing collateral as we have a UK based PR who will offer assistance.
Do you have a minimum order?
Yes, we have a minimum order of six dresses.
What's next for the brand?
UK retailers will be able to see us at White Gallery during 22nd – 24th March. We will be launching our new 'Grace' collection so please stop by stand 301 to see more. We hope to meet with our current stockists and also any new retailers that are interested in the brand.
Elbeth Gillis will be exhibiting at White Gallery in March, register for the event here to be among the first to view the new collection.