Bridal Buyer Special Recognition Awards winners
Read about the incredible winning entries that impressed the judges at this year's Special Recognition Awards. The winners showed dedication and compassion during this difficult time.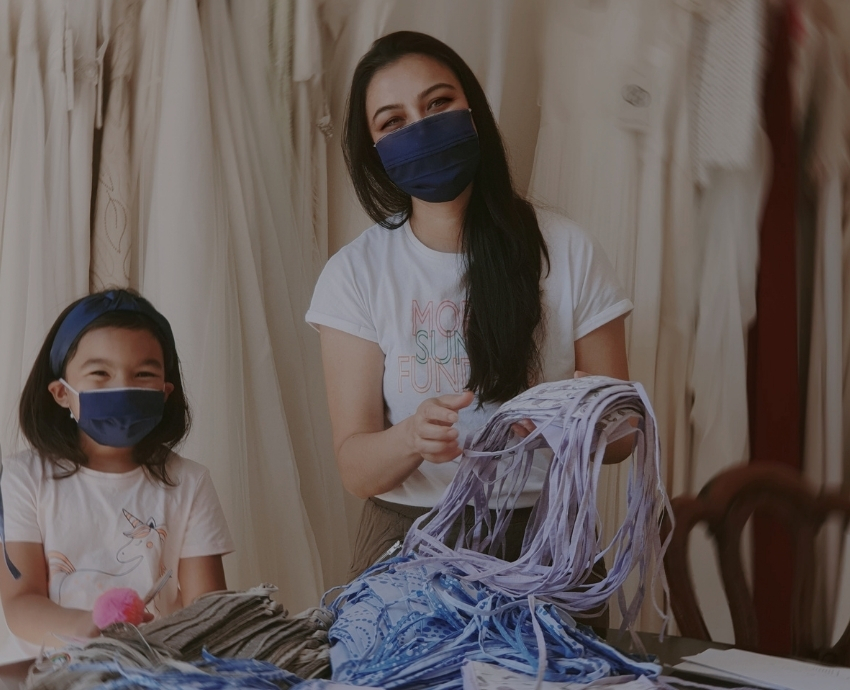 We launched the Bridal Buyer Special Recognition Awards to shine a light on the outstanding achievements within our industry during this unprecedented time.
Judging the annual Bridal Buyer Awards each year is always a difficult task, and despite the changes to our normal awards this year, the judging was equally hard.
Our panel were so impressed by the acts of kindness and innovative ideas implemented by both retailers and suppliers.
The Bridal Buyer Special Recognition Awards 2020 winners:
Act of Kindness
Bijoux Bridal – Laura Boland and Lynsay Speirs, nominated by Shannon Martin
Whilst in lockdown, Laura and Lynsay set up a Facebook fundraiser to raise money for a past Bijoux bride, who was sadly at the end of her life fighting Motor Neurone Disease. Jennifer had two young daughters, so Laura and Lynsay decided they wanted to raise money for their future and life after their mum sadly passes away. Their initial aim was to raise £2,000, but they ended up helping to raise a whopping £111,000.
Unsung Hero
Lauren Roberts of Carol's Bridal Boutique, nominated by Carol Roberts
Carol's entry for manager Lauren showed her commitment to drive the business forward through lockdown – she won this award due to her inspiring commitment to the business. Lauren was determined that business would carry on in the best way it could. She set up a virtual showroom at her home, took deliveries of brides' dresses there, and made sure she was still on hand to talk with staff every day. Lauren arranged virtual catwalk shows for brides (modelling the dresses herself) and held virtual appointments over Zoom – giving each bride at least 30 minutes to discuss and review whatever they wanted. These brides were then added to a VIP waiting list for re-opening – this alone filled the boutique's diary for the first month of re-opening!
Community Support – Suppliers
Prom Frocks
Early in the lockdown, a member of the Prom Frocks and Creation Weddings staff discussed the idea of opening the business's facilities to help produce scrubs for local NHS services in Wigan. The staff member, Hannah, and two of her friends, made use of the cutting room, the company's design ability and machine room to help the group to produce the scrubs. The group had initial ideas along the lines of producing 100 to 200 sets of scrubs, but together with the help of Prom Frocks and Creation Weddings, they worked out they could produce a great deal more. And so emerged the Wigan Scrub Hub!
Community Support – Retailers
The Bridal Rooms
Throughout lockdown, The Bridal Rooms has shown a huge amount of compassion and generosity to key workers and the wider community. Their story is both heart-warming and inspiring. Lockdown was such a challenging time of uncertainty, fear and such sadness for so many, and The Bridal Rooms recognised that key workers were some of the only people keeping the country going. So, they felt it was imperative to do something to lift their spirits. The Bridal Rooms launched a competition to give something back – offering the chance for two key workers to win a wedding dress up to the value of £2,000, and five runners-up £500 off their wedding dress.
Exceptional Customer Service for Brides
Creatiques Bridal Boutique, nominated by bride Sara Courney
Bride-to-be Sara nominated Creatiques' Directors Andrew and Rob for this award due to their kindness and professionalism. Sara and her partner Mike both work for the NHS, as a consultant cardiologist and Deputy Director of Nursing, so as you can imagine, have been working above and beyond throughout the pandemic. The couple's wedding is set for December 2020 and they are still wondering if it will go ahead. As they have both been so busy, Sara especially hasn't had time to feel like a bride and get excited about her wedding – however, the team at Creatiques totally changed this and made Sara not only feel excited, but made her feel important and special, just like a bride should feel in the run up to her big day.
Exceptional Customer Service from a Supplier
Maggie Sottero Designs
With a huge number of nominations from boutiques across the country, it was clear to see that the support Maggie Sottero Designs offered to its retailers throughout the pandemic was exemplary. The team organised weekly training sessions for teams and management to ensure their retailers came out of lockdown ready to take on the new normal.
Digital Innovation – Suppliers, Manufacturers & Designers
Enzoani
During the pandemic and throughout lockdown, Enzoani has been a powerhouse in bringing new collections and fantastic marketing to its retailers. With an entry endorsed by a large number of boutiques, Enzoani's work on the digital side of its business couldn't be ignored. Enzoani worked with its stores to provide individual online consultations and made images and content readily available, as well as providing detailed training and advice on website design, SEO, best practises on social media, and more. Any resource at Enzoani's disposal was available for stores to take full advantage of.
Digital Innovation – Retailer
Joint Winner – Dotty Bridal
The team at Dotty Bridal have worked hard on its digital offering and managed to boost its following and engagement significantly during lockdown. Dotty Bridal wanted its social media channels to inspire brides, especially those who were set to get wed in the following months, and to make them feel less alone. The team boosted their Instagram following from 5k to 9k in just three months, all the while making sure that every single email and direct message was responded to.
Digital Innovation – Retailer
Joint Winner – Lily Christina Bridal Collection
Boutique owner Rashida Agboke has grown a huge army of Instagram and Facebook fans throughout lockdown, as well as a growing following on TikTok. "We've used our digital platforms to stay relevant, to engage and excite our customers, but to also be a breath of fresh air at a time of such sadness," she says. Lily Christina Bridal used TikTok to showcase its current dresses and new designs throughout the pandemic.
Editor's Choice Award
Sanyukta Shrestha
This award recognises outstanding commitment to battling the Covid-19 crisis; and there was a clear winner. The designer's attitude towards helping others is outstanding and the judging team were inspired by the work she has done and continues to do. Throughout 2020, Sanyukta and her team have shown so much compassion for those less fortunate than themselves and worked tirelessly to provide essential PPE for frontline workers. The team has made and donated thousands of handmade masks and PPE visors for NHS and key workers in the UK, as well as donating special masks and food for Aamako Ghar – a shelter for homeless and vulnerable elderly and young orphan children in Nepal.