My Bridal Story: The Bridal Dressing Rooms
This month's My Bridal Story we interview the boutique who is passionate about diversity in representation, The Bridal Dressing Rooms in West Portsmouth.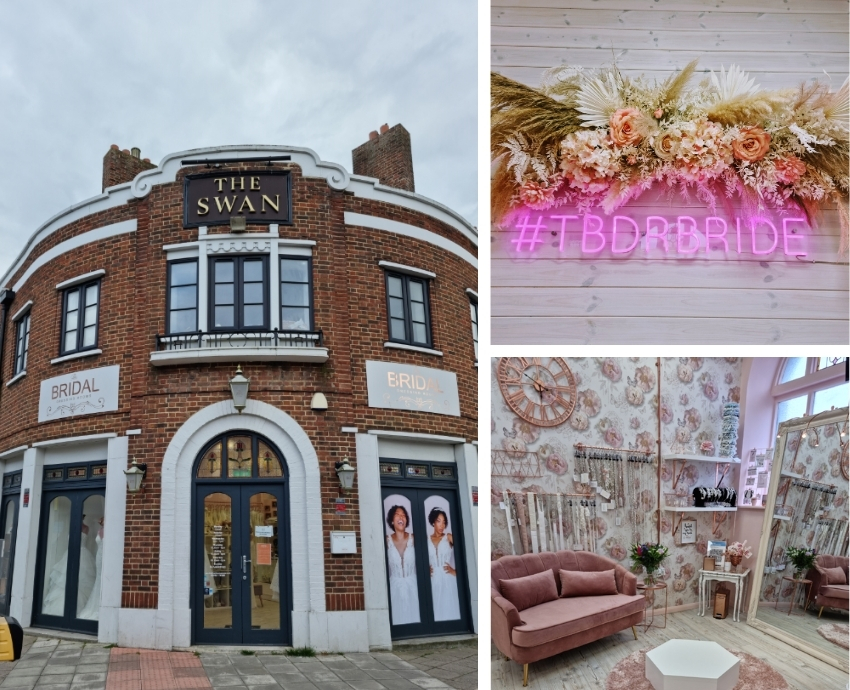 Name of store: The Bridal Dressing Rooms
Store owners names: Nicola Willshire
Location: Portsmouth, Hampshire
Number of years trading: 4
Brands stocked: Kenneth Winston, Bowen Dryden, Willowby by Watters, Wilderly Bride, Evie Young
Average price point: £1200
Number of staff (including yourself): 1
What made you get into the bridal industry?
Since I was a child, I have always wanted my own business. I fell in love with weddings and the industry when I got married ten years ago. I initially started out making wedding bouquets for brides. However, as much as I loved creating new designs, making the same bouquet over and over just wasn't for me. I then came across a small company who had designed their own collection of wedding dresses and they were selling a package which included training. I opened a private studio in an office block, opened evenings and weekends and the rest is history.
How would you describe your shop?
The Bridal Dressing Rooms is a relaxed and modern bridal boutique, dressing brides from head to toe. We are a size inclusive shop that values empowerment and diversity. We love to think outside of the box, and we love to push the boundaries with the selection of dresses we offer. We believe that there should be no rules when planning a wedding nor when choosing the perfect dress.
---
---
Who would you say is your ideal bride?
Our ideal bride is a modern bride looking for a shop that they can feel relaxed in. A bride that is looking for a dress that is unique and reflects who they are. A bride that wants to shop in a boutique that values diversity and inclusivity.
How do you celebrate a bride finding her dress in your boutique?
When a bride says yes to their dress at The Bridal Dressing Rooms, we celebrate them by welcoming them into our TBDR family.
What's the best part of your job?
The best part of my job is getting to witness that look when a bride puts on a dress, sees themselves in the mirror, they know they look beautiful, and it is the one.
What's your favourite industry memory?
My favourite memories in the industry are opening our original shop in our small, converted office and then when we moved to our high street location. Fingers crossed we will be adding to this when we rebrand later this year.
What is something that your business does that you are proud of?
I am proud of how we promote diversity and create our own content to do this. Showing brides images that reflect themselves is one of our core values. We loved doing this with our 'We Are Beautiful' campaign where we had some amazing people model for us. The last year has stalled our creative shoots but we are super excited to get back to it.
Tell us three interesting facts about your boutique:
I once sold a dress to a bride in Nigeria despite never meeting her. She measured herself with string and posted it to us.
Our boutique used to be an old pub and we have been told some amazing ghost stories from the old patrons.
Our shop is almost entirely pink and rose gold and we love it! It is our rose and pink paradise.
If you had to give one piece of advice to another store owner, what would it be?
Take the time to plan. There is a lot of competition in the wedding industry and it is important that you find your niche and communicate it to brides.