Are you making the most of Instagram?
Emma from EJM Social talks us through the many features Instagram has on offer and how you can use them to your advantage when creating content.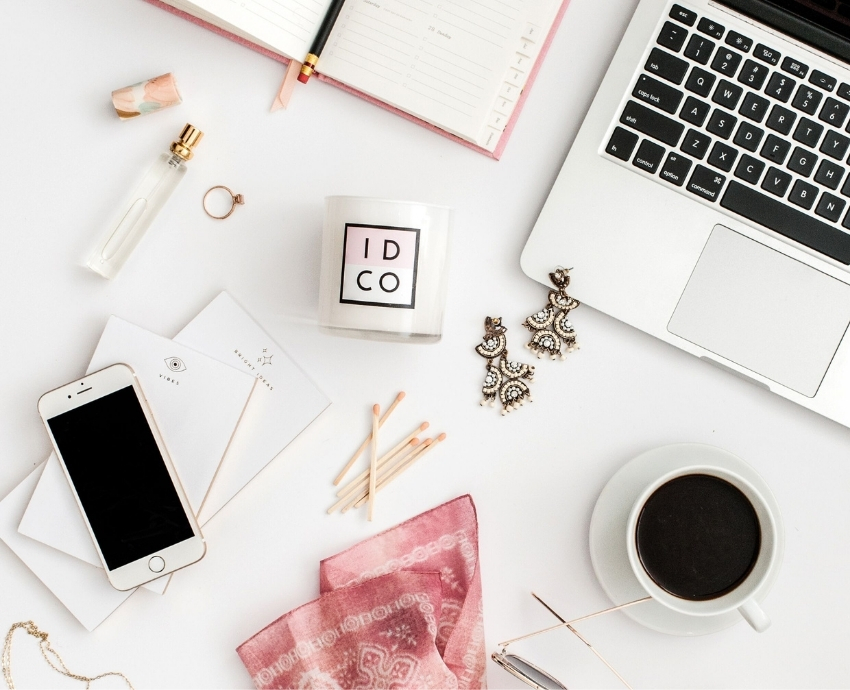 Understandably, Instagram can be a complete minefield. With frequent new updates and features it's easy to be confused about where your focus should be and how to best spend your time when creating content for this platform.
Something to note about Instagram is that we're never going to fully understand the algorithm - it's top secret and ever-changing. However, after trial and error there is something I've picked up on over the years that's worth sharing with you. Whatever the latest features are, if they're relevant to your business, embrace them. Instagram is going to want to show off their new releases, and the easiest way to do so is by showing the created content using the new feature to as many people as possible. This means you'll likely get higher levels of engagement. For example, the latest IG Feature is Reels. Reels can be found on the main feed, your explore page, your stories, and profile, as well as their own dedicated page. You'll have a much greater chance of your content reaching new people with a Reel than you would on an Instagram Story or standard Grid post.
What is a Reel?
Instagram's new feature 'Reels' is obviously inspired by TikTok - they're short multi-clip videos up to 30 seconds long. You're encouraged to add text, music and filters.
Top tips for each feature:
Instagram Stories
Consistency is key - Aim to post on IG stories almost daily, and if possible multiple times a day
Be accessible - If you're talking directly to the camera ensure you also add text on the frames so that people that are hard of hearing don't miss anything important
Make use of all the features - From stickers, polls, question boxes and the quiz feature, there are so many options to help your IG story slides be more interactive for your followers
Make use of your IG Story highlights and ensure you keep them updated as they're often the first port of call for a new follower
Reels
Spend some time getting to know the features and make a few draft videos before posting your first reel. Reels has lots of helpful features, such as the align button which will help you make your transitions between different clips really smooth
Don't forget to add music
Remember to change the cover of your Reel before uploading, you can either choose a frame from your video or upload an image from your camera roll as the cover
Avoid recycling content you've made for other platforms e.g TikTok. Instagram has confirmed that content that's visibly recycled from other apps (containing logos or watermarks) will be less discoverable on the Reels tab. So, if you're wanting to reuse content that you perhaps made for TikTok, just remove the watermark
---
---
IGTV
If you go live on Instagram, you can save the video and upload it to IGTV. This is ideal for followers that were unable to attend the live, or for viewers to refer back to
Use this feature to talk in-depth about something that would be harder to convey in IG Stories or written in a caption
Shoot your videos vertically
Know your audience! Make sure whatever content you're filming complements your IG feed and is something that you think your followers will enjoy
Guides
There are three different types of guide: Places, Products, Posts
Guides are great for repurposing content, you could create a guide based on an old blog post, or create a guide featuring your IG posts that contain your top products
You could use guides as a way to categorise your Instagram posts
Now you know all about the current IG features, it's time to start creating some content. Below is a list of content ideas I've compiled to hopefully inspire you to get started on making the most of these features.
Content Ideas:
IGTV - Giving a boutique tour
IG Live - Host a Q&A. Promote this on your social media a few days before the date your going live and encourage your followers to join you for a Q&A, perhaps asking questions about their first bridal appointment or give them tips about choosing their wedding dress
Reels - Styling videos, different ways to style your best-selling dress
IGTV - Introduce your new collection, talk through the standout gowns
Guides - Introduce the designers you stock
Guides - Collate other small businesses in your area, perfect to send to brides that might be travelling to visit you, as some inspiration for how to spend the rest of their day in your area
IGTV - Host an interview with another bridal business owner. Why not chat to a florist or wedding planner about their business and their tips for couples planning their weddings?
Have any questions about these IG Features? Don't hesitate to drop me an IG DM, @ejmsocial