Getting to Know Precious Veils
Bridal Buyer catches up with Gemma Managh, the super-talented proprietor of Precious Veils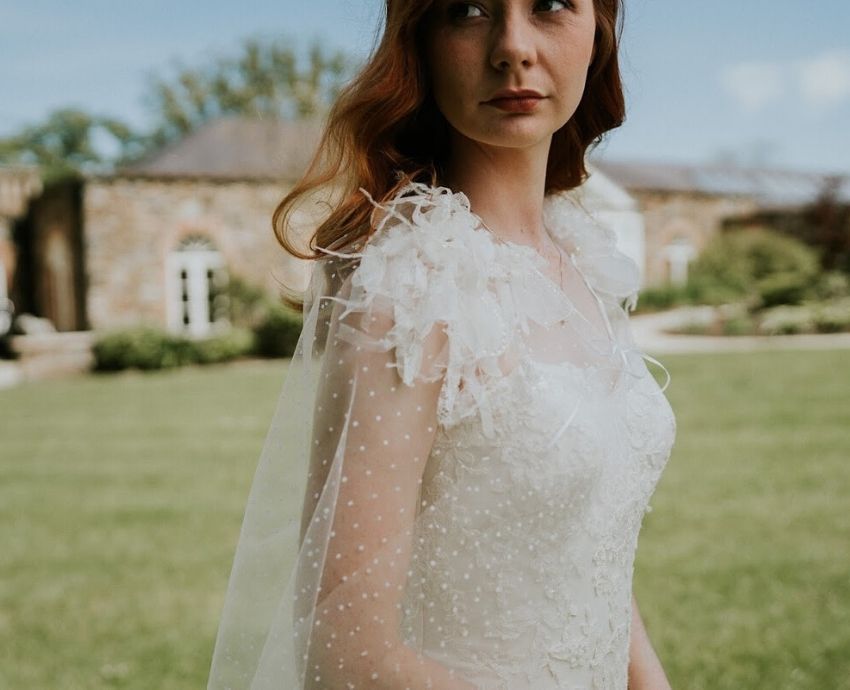 Can you give us a brief background of the brand?
Precious Veils was birthed from two of my passions - bridal hairstyling and my volunteering. As a bridal hair specialist, I recognised that many styles did not lend themselves to the traditional comb attachment on bridal veils. Therefore, to improve comfort and fit I created an attachment which can be secured with hair grips.
Alongside this, whilst I was volunteering within organisations that supported survivors of human trafficking, I discovered that many of them were highly skilled in tailoring. Therefore, I developed the idea to make beautiful bridal veils, with this new attachment, as a means to offer education and employment.
How did the brand get to the successful position it is in now?
The success of Precious Veils can only be attributed by following the vision and dream to bring hope through education and employment. Each person involved, from designers at Belfast fashion college to our Syrian tailor, has brought such invaluable talent and passion to the team!
Can you give us five interesting facts about the brand?
Precious Veils started from literal night-time dreams that I had.
After these dreams, I booked a flight to London to source fabrics.
Annabelle, the girl who designed our latest collection was a student who contacted me for placement. She is such a talented designer!
Each veil is handmade by Mohammed who fled Syria with his family. They now live locally and are such an inspirational family for the entire community.
I am a qualified bridal hairstylist with a big dream to give everyone an opportunity to follow their passion.
What is your most popular design?
Our most popular design is the Anna veil with scattered Swarovski crystals. However, the Martha veil will always hold a special place in my heart as it was the first veil completely designed and made by survivors of human trafficking within a restoration environment.
Where do you see the brand in five years?
In five years I see Precious Veils as a thriving brand supporting social issues both locally and globally.
If you could be remembered for one thing, what would it be?
If I could be remembered for one thing it would be that I was able to encourage and support people in their journey and adventures. I love the word "precious" and there is nothing more precious than time, so make the most of every day!
Can you talk us through the process of creating a new design?
With each veil we start with a mood board and theme, from there we will pull together different fabrics and beading which will then evolve into beautiful designs. Hope was created with an anchor design using delicate lace appliqué. Through the journey of Precious Veils, the anchor symbol has been very significant to us and a constant reminder of our vision. Every veil has its own story, making each one special. We also offer a bespoke service where a bride can come and design her own veil to compliment her gown.
What can we expect from the brand next?
We are currently in the middle of creating mood boards, and so far, there is a lot of delicate detailing, sparkles and precious designs. These will be available on our website very soon, so keep an eye out.
What details should UK bridal retailers know?
We have a typical minimum order to suppliers of five veils, however, we are quite flexible and this is not a strict requirement if there is a piece you particularly love.