Meet the Designer: Gill Harvey
Designer Gill Harvey is renowned for her vintage-inspired wedding dress collection, Eliza Jane Howell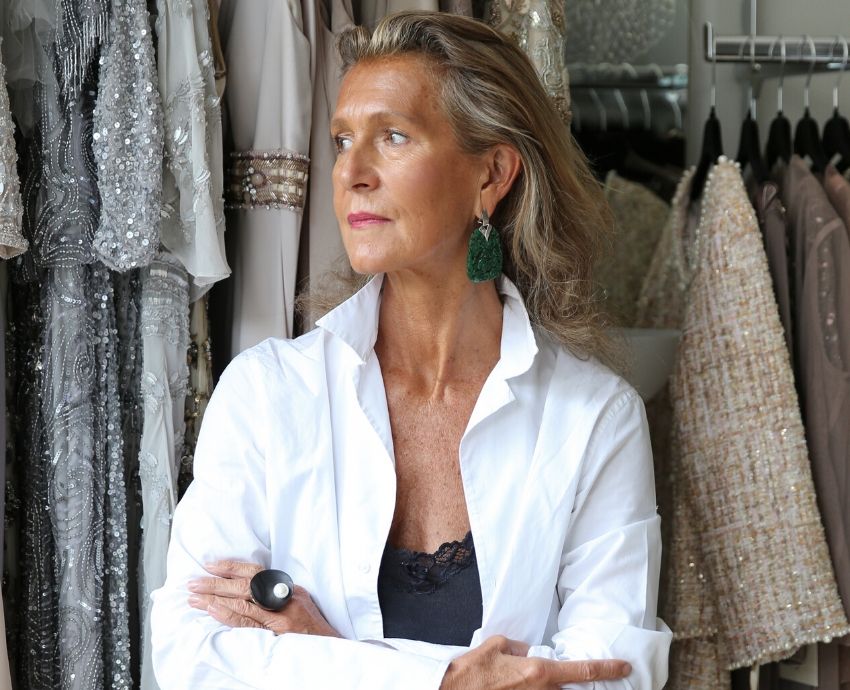 Why did you decide to become a wedding dress designer?
Just under eight years ago when Andrea Cutts and I started working together, we wanted to create a stunning new bridal collection. I had known Andrea for many years and had always admired her individual style and marketing skills in the fashion industry. We both felt that bridal dresses were not catering for the modern bride who is far more aware of fashion trends and has developed her own personal style long before she is ready to choose her wedding dress.
So, we took a dozen of our most glamorous evening gowns and remade them in ivory to show at The Harrogate Bridal Show. All the dresses were hand-beaded and made in less than five weeks. Our stand was mobbed and that's how Eliza Jane Howell was re-born.
Can you tell us about any challenges you faced when starting out?
One of the biggest challenges we faced has to be creating the perfect white bridal gown. As we work on the dress for hours and hours on end, hand-beading every detail, we need to take a lot of care. To then deliver this gown in pristine condition with immaculate beading is something that takes a lot of concentration and hard work.
---
---
Can you tell us about your job now?
Designing for Eliza Jane Howell and my eponymous occasion wear collection is only a small part of my job. We have a retail boutique in Connaught Village in London where I serve customers as well as designing dresses for our VIP clients and evening wear which is worn on the red carpet. I also spend hours creating one-off bespoke accessories to go with my dresses.
Do you still get excited by your job?
Absolutely! To work in a creative environment is always an exciting challenge.
What is the most enjoyable part of your job on a day-to-day basis?
Receiving compliments and thank you messages from happy Eliza Jane Howell brides. I also love seeing all of their photographs on our social media pages too.
What's it like creating a new collection?
The team at Eliza Jane Howell are an amazing group of women. We all work together to help all our stockists make their brides look and feel beautiful and happy on their big day. My new collections are always hard to begin with, but once all the new samples come together everything becomes so exciting and it's impossible to stop.
What do you think the benefits are of going into bridal rather than fashion design?
I have designed fashion collections of over 30 years and now I feel that the idea of "fashion" is overrated. Today anything goes, and with personal style, you will always be considered fashionable.
What are you most proud of in your career?
My career in fashion has been extremely varied but I'm most proud of creating Eliza Jane Howell. However, I am still overwhelmed at winning the Bridal Buyer Award for my Gill Harvey occasion wear collection. It was lovely to be recognised in the industry and it just shows that all the hard work has been worth it.
What advice would you give your younger self?
Never stop believing that you can do it. With faith in yourself, anything is possible.
Do you have any advice for aspiring bridal designers?
Try and think outside the typical 'bridal box.' There are so many women who are not looking for a traditional bridal dress so it's a good idea to tap into this market.
What can we expect from you next?
My new collection is definitely under wraps until we launch it at White Gallery in March. But what I can reveal is that it will be exciting, glamorous and different!