Pronovias unveils global expansion plan
Bridal brand house Pronovias has revealed plans to consolidate its international presence this year by introducing new concept stores across the globe.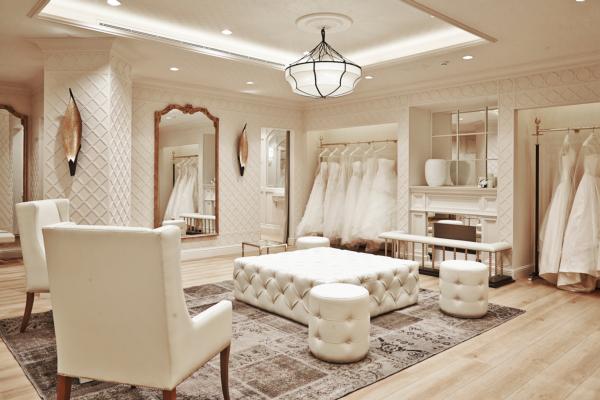 Flagship stores have already opened or are scheduled to open in Madrid, Mexico, Paris and Warsaw, which will see Pronovias double its floor space to offer a unique shopping experience.
During this year the firm will open new stores in markets where it is already operating, relocate some stores and introduce the concept store already implemented in Spain.
The first flagship in this plan opened in Masaryk in Mexico this month boasting 15 dressing rooms.  Furthermore Pronovias also entered a new market this month when it opened its first store in Poland, in the Atrium Centrum, Pawla II, 27 shopping centre.
Madrid will be the next city to host a flagship. The 800m2 concept store based on calle Velázquez 29 will open in March carrying the Atelier Pronovias, Pronovias, Pronovias Cocktail and Accessory collections across its two floors and 26 metres of shop window.
Finally, in September Pronovias will open its first flagship store in the Place des ViGoires in Paris. This means that there will be a total of three boutiques in Paris and nine in France.
With the intention of offering better locations, services and visibility, in 2016 the company will enlarge and/or relocate some of its stores in Spanish cities where it is already present, such as Valladolid, Cordoba, and Las Palmas de Gran Canaria.
Plans for the UK market are yet to be revealed.
Pronovias' contact details can be found on our Brands Directory.