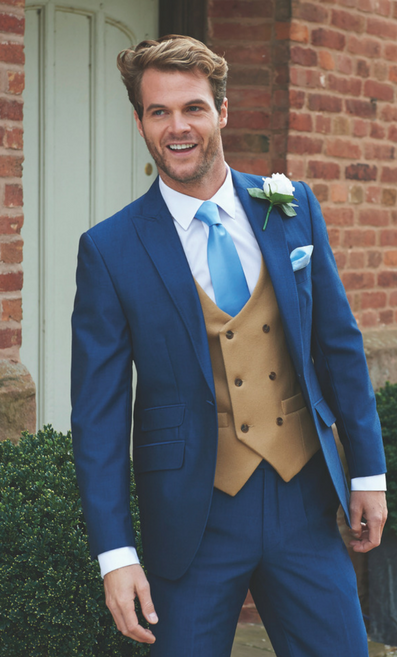 Peter Posh is confirmed for London Bridal Week
Peter Posh are a menswear brand with over 25 years of experience in men's and boy's formal suit hire. The brand has an impeccable reputation due to their quality suits and service. Make sure you catch Peter Posh at London Bridal Week, register here to guarantee your entrance to the show.
What are you most looking forward to at London Bridal Week?
We are looking forward to seeing new and existing customers to get feedback on today's grooms.
What can we expect from you at this year's London Bridal week?
We'll be introducing our new styles for this season and encouraging new bridal stores to offer a grooms wear service to their brides.
How many pieces will you bring with you?
We will be bringing our top 10 outfits.
Do you have a favourite piece from your new collection?
Our new Melton waistcoats and also our new blue tweed three piece suit.
What trends do you predict will be big for grooms wear in the year ahead?
Blue suits with tweed waistcoats are still the most popular, although classic tailcoats are on their way back!