Wonder Woman Wednesday: Elbeth Gillis
Next up in our Wonder Woman Wednesday series is bridal and evening couture designer, Elbeth Gillis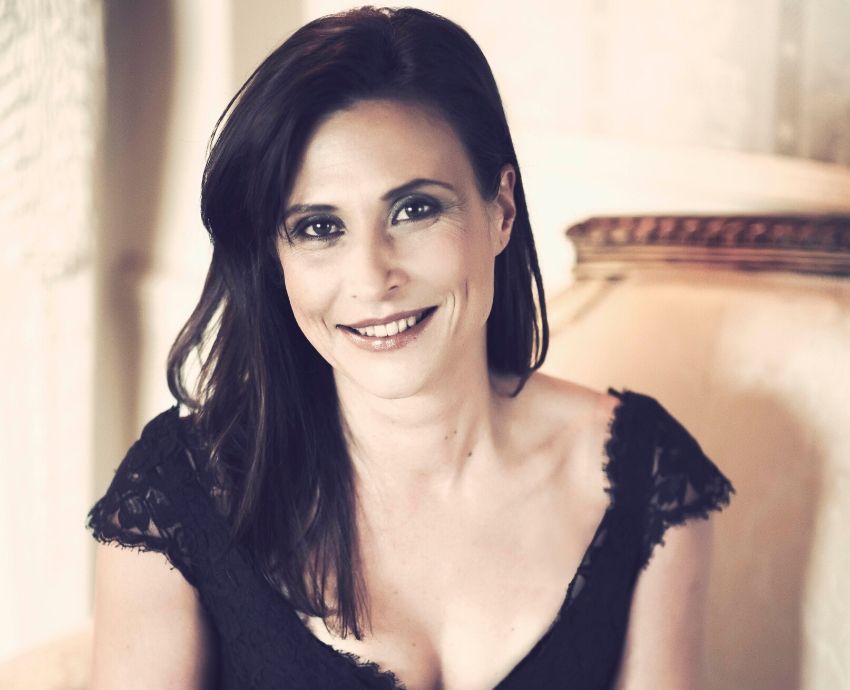 Elbeth Gillis is internationally known for her bridal and evening couture. Relentless in her pursuit of distinction and refinement, Elbeth searches for only the most opulent French laces and the most sumptuous silks, satins and chiffons made by prestigious fabric houses that are known to supply royalty.
Stocked by boutiques around the world, Elbeth takes private appointments in Cape Town, South Africa. At the Elbeth Gillis Atelier, each gown is carefully handcrafted to ensure impeccable fit and quality. We caught up with Elbeth to discuss her background and the inspiration behind her renowned bridal brand.
Can you tell us about your background?
As a young girl, I was surrounded by the beauty of fabrics. I was brought up in a family of creatives who designed and hand-created their own clothing. My aunts and mother made their own designs and they brought beauty and grace to the garments they sewed. I knew by the age of 12 that I wanted to study fashion and that is exactly what I did. Designing couture and bridal is actually the only career I have done, in fact, I am now designing the 23rd collection for Elbeth Gillis. When a bride comes to us for a bridal gown, they are receiving a wealth of history alongside the dress.
Can you tell us more about your role?
As the founder of the company and main designer, I have to wear many different hats. Primarily I will design new dress collections, but I also oversee the seamstresses creating the gowns. When running a business like this, you have to oversee a range of tasks from accountancy, staff training and career development, marketing to general office admin and running a bridal store.
---
---
What's your favourite part of your job?
The favourite part of my job is designing dresses - dress design is a great passion of mine and I still get excited creating gowns 23 years on! I'm known for gowns that are ethereal and feminine, with a subtle sensuality that is sophisticated and classy. I design for the modern bride who wants her elegance to stand out from the crowd.
What is a typical day like for you?
No two days are ever the same for me. One day, I may be drawing new designs and collections, and the next, I could be organising a photographer, model and make-up artist for a photo-shoot. Other days we may be showcasing the latest design at a show or even in-store with a bride. This job can be 24/7 at times, but I love what I do, so it never feels like work!
What are your secrets to success?
You need to stay positive and see the silver lining in everything! Bad times usually happen for a reason. For example, with the COVID-19 situation, we have had to adapt and find new ways of working. We have more time to create an amazing collection for when the shows are allowed to take place. We have also had to make more head-way with the technology we use, and we are also creating video content to show our stockists.
What's your greatest achievement so far?
Being a bridal designer for 23 years is an accomplishment! The Elbeth brand is well established in South Africa where our HQ is and we are also internationally known in other markets around the world. I love to see my brides looking happy in a bridal gown and this is the by far my biggest accomplishment to date!
Who's your greatest female inspiration?
I am going to mix this up a little and give you two female inspirations! Coco Chanel is, of course, an inspiration - her cuts, the quality of fabrics and her integrity at building an international brand are exceptional. I'd also love to mention Italian fashion designer, Elsa Schiaparelli. Along with Coco Chanel, her greatest rival, she is regarded as one of the most prominent figures in fashion between the two World Wars.
Can you give us some interesting facts about yourself?
I am obsessed with fabric, so much so that I think I am addicted to searching and buying fabrics. You want to see the collection I have! At Elbeth Gills, we search for only the most opulent French laces and the most sumptuous silks, satins and chiffons made by prestigious fabric houses that are known to supply royalty. I'm pretty relentless, I use the same company that supplied lace for Princess Grace Kelly and Princess Kate's gowns!
Do you have a quote that you live by?
"Stay True to yourself," – this quote is one of the reasons the Elbeth Gillis brand has always been successful. I have never been swayed by 'trends,' instead, I'm driven by transcendent style and quality. While the bridal industry isn't as trendy as high fashion, it is influenced by it, and this means there are things that will come and go. I instinctively pull out the elements that will transcend trends and then translate that into a gown that is ethereal and sumptuous.
Where do you see yourself in five years?
I hope that in five years' time, the Elbeth Gillis brand will be recognised and loved even more internationally than it is now! We would also love to make more headway into the US and Asian markets.
What advice would you give to other women in this industry?
The bridal industry offers many feel-good jobs, however, you really have to have a passion for it and love what you do because it can be very time-consuming.
If you're feeling inspired having read Elbeth Gillis' Wonder Woman Wednesday profile, read the Wonder Woman Wednesday profile of Sanyukta Shrestha, bridal designer and advocate of sustainable fashion.